by Mia Russell
London's Cultural Showdown: British Museum vs. National Gallery  
Are you ready to immerse yourself in the rich culture and history of one of the world's greatest cities? Then look no further than London's world-class museums and galleries! From the British Museum's ancient artifacts to the National Gallery's iconic masterpieces, there's something for everyone in this cultural wonderland. Plus, general admission to both is free!
Two of the most famous museums in London are the British Museum and the National Gallery. Both world-renowned institutions have loads on offer, so let's take a closer look at what you can expect from each. 
The British Museum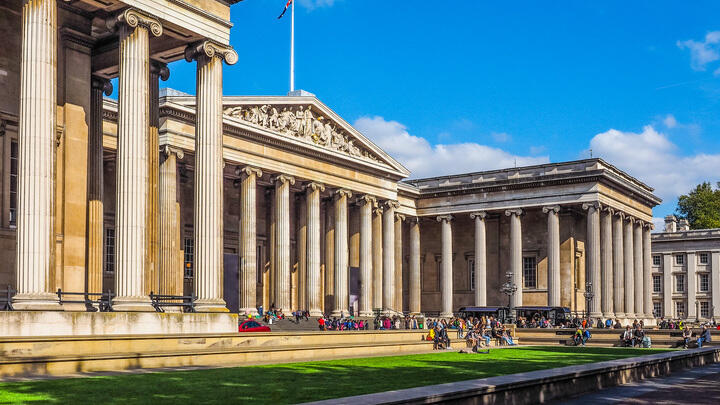 The British Museum is home to more than 8 million objects from around the world and is one of the largest and most comprehensive museums on the planet. 
This massive institution is particularly well-known for its collection of ancient artifacts, ranging from Egyptian mummies to ancient Greek statues to Mesopotamian pottery. One of the most famous items in the collection is the Rosetta Stone, which helped scholars decipher Egyptian hieroglyphs. But that's just the beginning - there is so much to see here that you could easily spend an entire day (or more!) exploring the exhibits. 
One of the things that sets the British Museum apart from other museums is the sheer scope of its collection. With objects from every corner of the globe, it is a true celebration of human culture and history. Whether you're interested in ancient Rome or modern-day Japan, there's something here for everyone.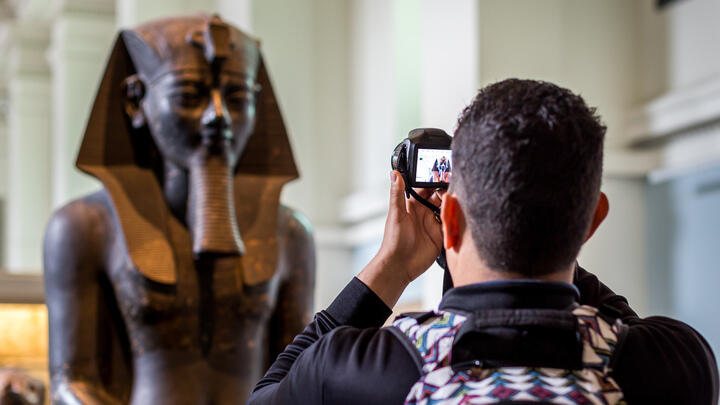 Another unique aspect of the British Museum is the way it is organized. Instead of being arranged by region or time, the exhibits are arranged thematically. This means you can explore topics like religion, money, or technology and see how they have been represented in different cultures and periods. It is a fascinating way to think about how human society has evolved. 
You can wander the galleries at your own pace or enjoy a guided tour led by experts who can provide context and insights into the objects on display. The museum offers free maps to help you navigate and plenty of benches and rest areas if you need a break. 
The British Museum also has a dedicated children's area if you are visiting with kids. Here, kids can learn about history and culture in a fun, interactive way. Games, puzzles, and activities are designed to engage curious minds and inspire a love of learning. 
And let us not forget about the amenities! The British Museum has plenty of places to eat and drink, including cafes and restaurants. There is also a gift shop to pick up souvenirs and books about the exhibits. And if you need a break from the crowds, there are plenty of quiet spots where you can relax and take in the beauty of the building itself. 
The British Museum is a great institution that is well worth a visit. It's a celebration of human culture and history and a testament to the incredible diversity of our planet.  
The National Gallery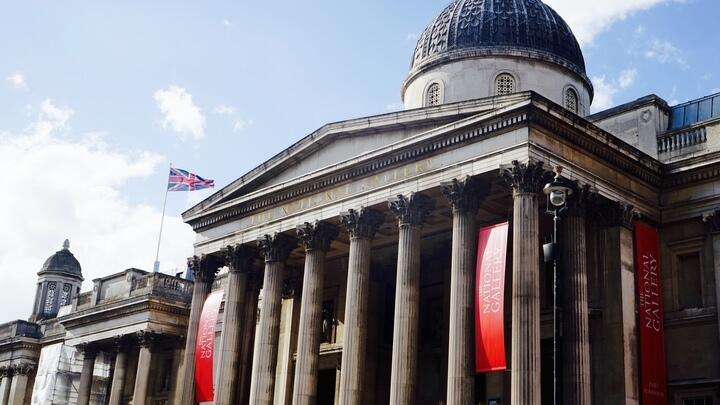 If you're a fan of art and culture, visiting the National Gallery in London should be on your bucket list. This world-renowned museum is home to some of the most iconic famous works of art in history, and it's a true feast for the senses. 
The National Gallery's collection spans more than 700 years, from the Middle Ages to the present day. The focus here is on Western European art, so you will find works by some of the world's most famous artists, like Van Gogh, Monet, and Leonardo da Vinci. The National Gallery is home to the most extensive collection of paintings by Van Gogh outside of Amsterdam, so if you're a fan of his work, you will not want to miss it. 
The National Gallery's collection is also organized by style and theme. This allows you to explore different movements and techniques more effectively. For example, you could explore the Baroque period and see how artists like Caravaggio and Rubens used light and shadow to create dramatic effects. 
One of the most famous paintings in the National Gallery's collection is undoubtedly 'The Arnolfini Portrait' by Jan van Eyck. This stunning piece from the 15th century is a masterpiece of realism, with every detail of the room and the figures depicted in the painting meticulously rendered. But that is just one example - there are countless other masterpieces to discover here. 
The National Gallery offers free guided tours daily, so that's a great option if you're seeking expert guidance. Alternatively, you can meander around the galleries and take in whatever catches your eye.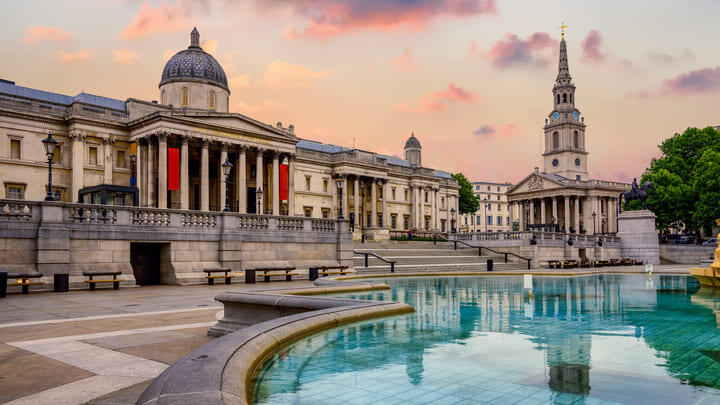 The National Gallery is in Trafalgar Square, one of London's many famous landmarks. This means there's always plenty of buzz and activity in the area, making it a suitable place to people-watch and soak up the atmosphere. 
The National Gallery has several cafes and restaurants where you can grab a bite to eat and a gift shop where you can pick up souvenirs and books about the exhibits. There's also a free Wi-Fi network to stay connected while exploring. 
The National Gallery is a must-visit destination for anyone interested in art and culture. It's a true treasure trove of masterpieces and a testament to the enduring power of human creativity.  
British Museum vs. National Gallery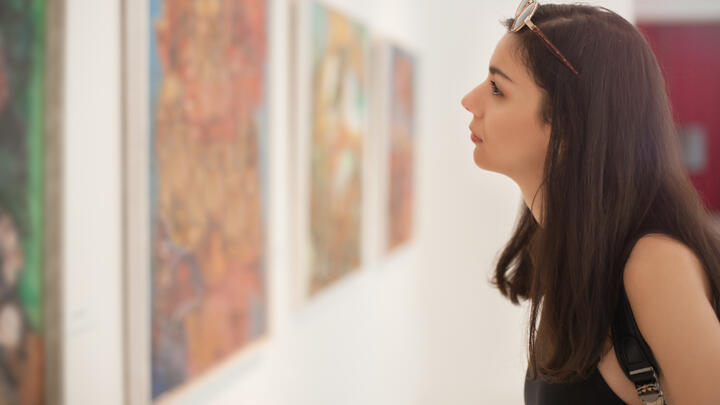 Ultimately, deciding which museum to visit (or whether to visit both!) will depend on your interests. If you're more interested in history and artifacts, the British Museum is the obvious choice. But if you are more of an art buff, you'll want to spend some time at the National Gallery. 
You will undoubtedly have a fantastic time regardless of which museum(s) you choose to visit. The British Museum and the National Gallery are world-class institutions offering a unique glimpse into the past and present. 
Can't decide? That's no problem either, they're in walking distance from one another (or an easy tube ride if you prefer) and both totally free to enter so pick both and enjoy a culture filled day in London - spiffing!