The Thames River is one of the most recognisable in the world. Not only is it all curvy and stuff, but it's also featured in the intro credits of everyone's favourite upbeat soap opera 'Eastenders'. Oh, and it also passes through London, the most visited city on the planet. 30 million people grace our capital every year, and you can bet many of them spend some time down Southbank. As the name implies, Southbank is on the south bank of the Thames, and there's lots of stuff to do, see, eat and drink around there. So if you're visiting the city, or want to get out of the house and make the most of the unpredictable weather, you owe it to yourself to check it out. Here's our guide to summer on the Southbank.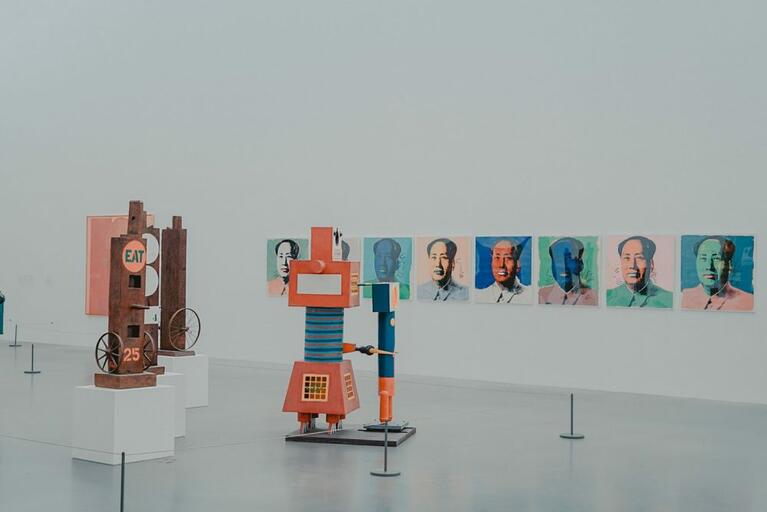 If you like a little modern sprinkled on your art, why not check out the Tate Modern? It's got a huge collection of over 800 contemporary art pieces from all over the world, as well as timed exhibits that are well worth your time. You're sure to see some pieces you won't soon forget, as the modern art world is rather unshackled in comparison to more traditional art forms over the past millennia. But no matter your taste, you're sure to find something perception-altering housed within.
Southbank Skate Park
Feeling radical? Know your nollies from your ollies? Southbank even has a skatepark. Kickflip your summer into gear, and head down there for a wheely good time. If you know your Tony Hawks from your tiny forks, you might wanna take your board and do some sweet tricks. If not, well, I guess you could go there and stare at people doing sweet tricks. There's also plenty of awesome graffiti dotted about the park, so it's prime Insta real estate if you're longing for some likes and shares.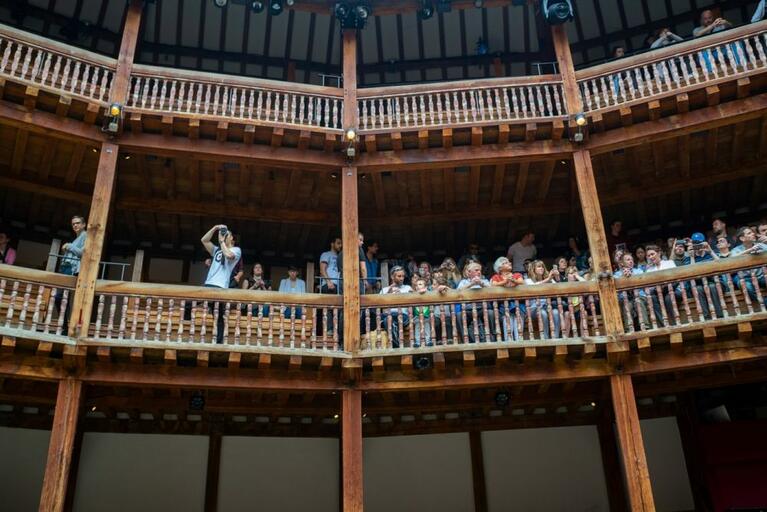 Or take a trip back in time, and visit the place where the world's most famous playwright wrote many of his famous works. Shakespeare's Globe Theatre is a faithful recreation of 16th Century original Globe that plays host to authentic, open-air performances. Thanks to the venue's insistence on authenticity, you'll experience performances as the Elizabethan's did – no mics, no spotlights, and soundtracks performed on period instruments. If you want to know a little more about its history, and the struggle architect Sam Wanamaker found while trying to rebuild it, why not take a guided tour?  
Meltdown Festival @ Southbank Centre
Looking for something a little funkier? How about a music festival curated by Nile Rodgers? That'll be Meltdown Festival at the Southbank Centre. Rodgers and funk stalwarts CHIC will be joined by performances from Johnny Marr of The Smiths, Thundercat, and James Murphy of LCD Soundsystem. Attendees will also be able to experience a recreation of famous NYC nightclub Studio 54. Expect plenty of food and refreshments to boot, and freak the hell out while you're at it.  
BFI Southbank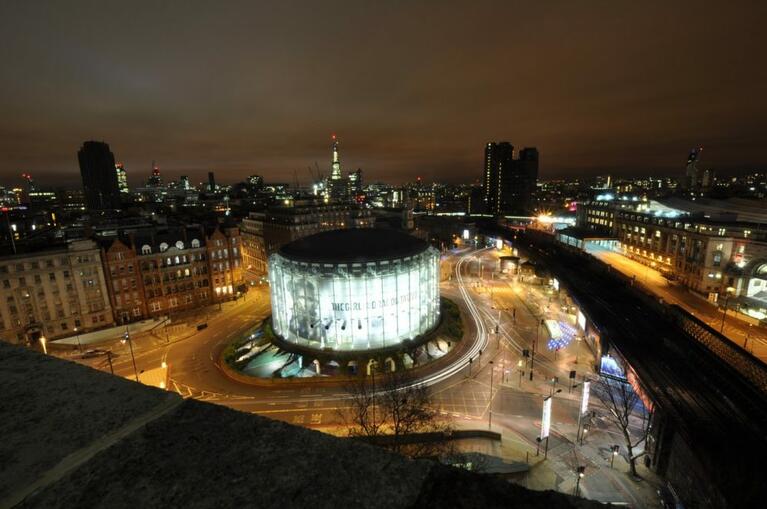 If you somehow find yourself outside on the Southbank and truly hate the sun and summer, check out the BFI. It's home to the London Film Festival, so you can expect quality cinematic experiences you may not have heard of, as well as the classics. If you consider yourself a movie buff and obsess over the intricacies of film production, you'll no doubt get all giddy for the Q&A evenings hosted by some of cinema's biggest names. And all throughout July, there's the LOCO Comedy Festival, if you want to bring joy to your miserable, sun-hating existence.  
If all the world's a stage, what happens when you take a peek behind the curtain? Existential crises aside, if you're a lover of all things theatre, you're likely more than acquainted with the National Theatre. It's one of the country's most lauded theatrical venues. And if you're ever curious about the goings-on behind the scenes, why not go backstage with one of their tours? I have it on good authority that you'll be led around by an enthusiastic guide who'll spill secrets like they were roses at the feet of a performer. Definitely one of the best ways to spend summer on the Southbank.   There's lots more to do too, but I don't want to keep you here all day. Go out and explore Southbank for yourself. Whether you like being inside or out, you're sure to find something fun to do this summer. Are you planning on spending summer on the Southbank? Got any hot tips we missed? Let us know in the comments down below!   Need more inspiration on things to do in London this summer? Check out our blog.