Doctor Johnson once stated that 'when a man is tired of London, he is tired of life; for there is in London all that life can afford'. It's true that London is one of the greatest cities in the world, with a roster of awesome attractions that are second-to-none. Buckingham Palace! The Shard! Tower Bridge! Big Ben! St Paul's Cathedral! Hyde Park! The British Museum! And then there's the dining, the nightlife, the shopping, the theaters, the food markets! We could go on…
But that's not to say the rest of the UK has nothing to offer. Far from it! In fact there are dozens of quite excellent attractions that can be reached from London in plenty of time to make a day of it, from traditional fish and chips by the seaside to the ancient Roman spas in beautiful Bath. Here, then is our (far from exhaustive!) pick of the 10 best day trips from London.
Box Hill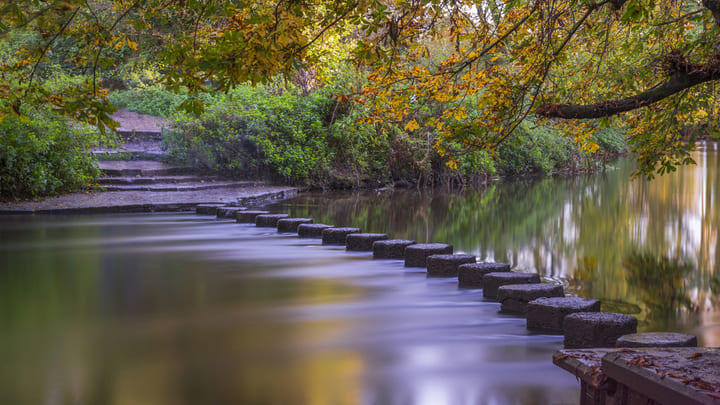 Around 20 miles southwest of London, Box Hill is a National Trust-managed peak in the North Downs, and a fine choice for fresh air yomps with classic countryside views. There's an eight-mile circular hike that takes in a couple of lovely ye olde country pubs, plus a few vertiginous staircases and quad-crunching hillside ascents. The more casual walker can take the (much) shorter hilltop stroll or skip across the River Mole's magical stepping stones. Grab a ploughman's picnic from the cafe and pick up an activity sheet to see how many different species of butterfly you can spot on spring and summer saunters, from Purple Emperors to Painted Ladies.
Whitstable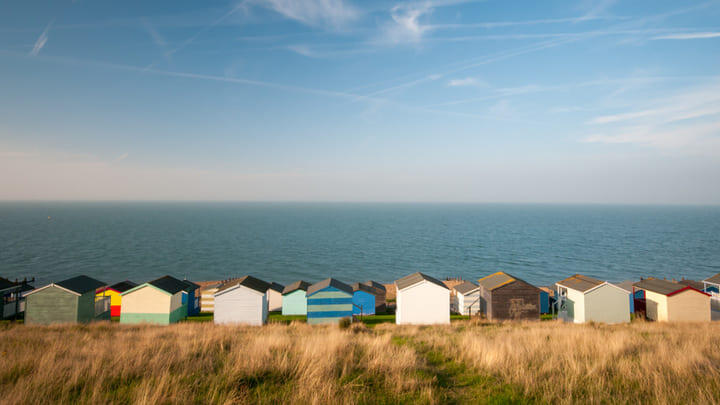 North Kent's traditional seaside towns have been a favorite of Londoners since time immemorial. Spend a day in Whitstable and you'll soon find out why. Pastel-colored beach huts and decaying wooden groynes make for some excellent photo opportunities and the chance to shuck native rock oysters on the shingle shoreline is simply too good to miss. Stroll the town's narrow lanes for cute boutiques, old-fashioned tea rooms and tiny hipster art galleries. Later, find a waterfront boozer and enjoy a frothing pint of local ale and hot, salty fish and chips eaten with your fingers. Perfection. Top tip: Margate and Broadstairs are equally charming, and just as easy to reach by direct train from the capital.
Bath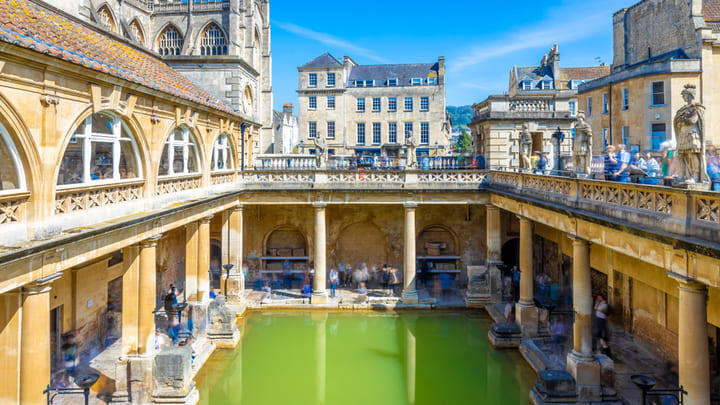 A mere hour and 20 minutes train-ride from London, beautiful Bath requires no introduction. Of course, a tour of the ancient Roman Baths is absolutely essential. But, alas, you can't take a dip here. So, appetite well and truly whetted, head straight to the Thermae Bath Spa, located on the aptly named Hot Bath Street. This rooftop paradise features a natural, mineral-rich outdoor pool with panoramic views of Bath Abbey and the surrounding hills. The signposted Bath Skyline walk takes you into those very hills on a six-mile circular route through secluded valleys and ancient woodland, all with stunning city views. 
Blenheim Palace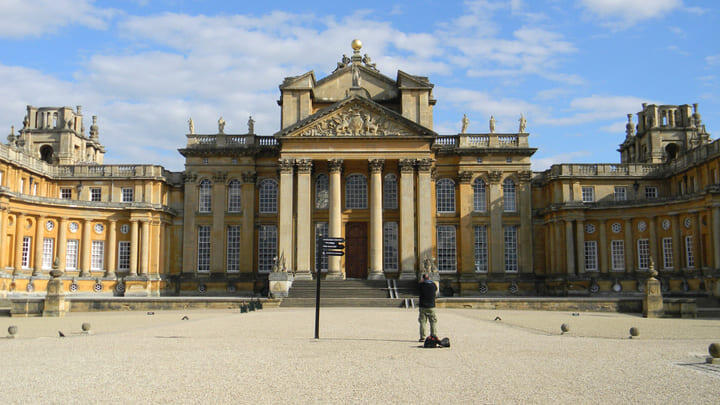 One of the best day trips from London has to be Blenheim Palace, a ridiculously opulent 18th-century country house that's perhaps best known for being the birthplace of Winston Churchill. Explore the palatial staterooms and grand baroque architecture before strolling the vast grounds, where the huge maze, rose garden, butterfly house and Capability Brown's Great Lake are highlights. Pair with a visit to nearby Oxford, where the 'dreaming spires' of Matthew Arnold's poem have inspired dozens more artists and literary legends across the ages, from Turner to Waugh.
Vineyards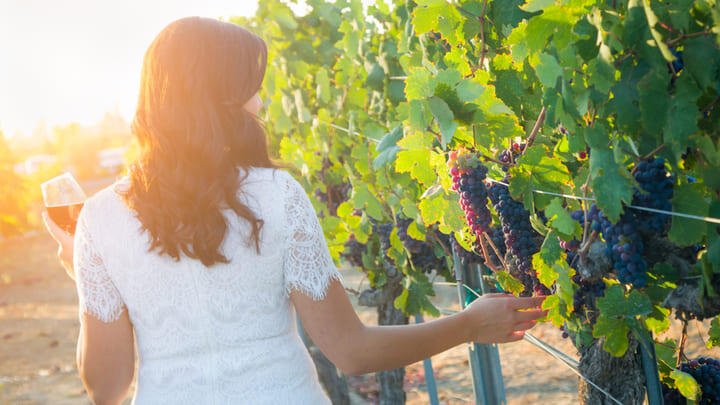 There are about a dozen wine-producing vineyards in Surrey, Sussex and Kent, the closest to the capital being Denbies Wine Estate near Dorking, which also just so happens to be the largest vineyard in England. A dinky train takes you on a tour of the vineyard's finest North Downs views, before that all-important tasting session: try the flight of four award-winning wines paired with cheese and charcuterie in the restaurant. Daytrippers with a taste for the good stuff may wish to book an overnight stay at the on-site Vineyard Hotel. Bottoms up!
The New Forest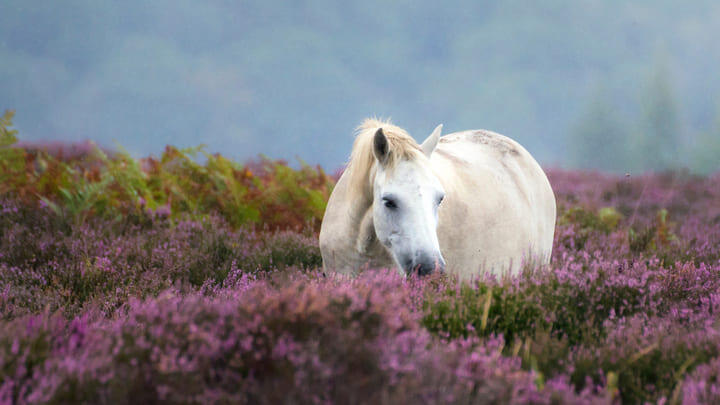 Picture-perfect countryside villages like Beaulieu, Brockenhurst and Burley pepper the New Forest in Hampshire, where woodland trails, quaint thatched cottages, ruined abbeys, lazy meandering rivers and cobbled lanes lined with cute tearooms and gift shops are the order of the day. Say hey to the New Forest's native wild ponies as they roam freely around this exquisite National Park. Should you (or your kids) be so inclined, there's even a chance to meet Pedro Pony and, indeed, Zoe Zebra and the rest of the gang at Peppa Pig World near the village of Ower. Reach the New Forest direct from London in around two hours.
Stonehenge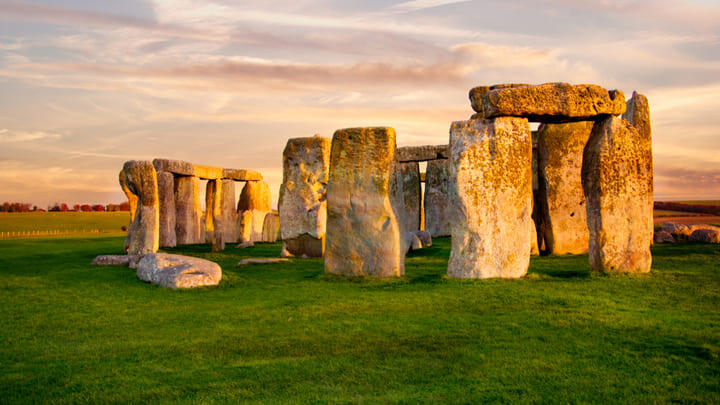 Ponder just how the monolithic rocks that comprise Stonehenge got there in the first place on a day trip from London. This prehistoric monument has fascinated and perplexed historians for generations. Religious site? Astronomical observatory? Place of healing? Something else entirely? Make up your own mind on what, in any case, is a truly mind-altering experience, particularly around sunrise and sunset.
Brighton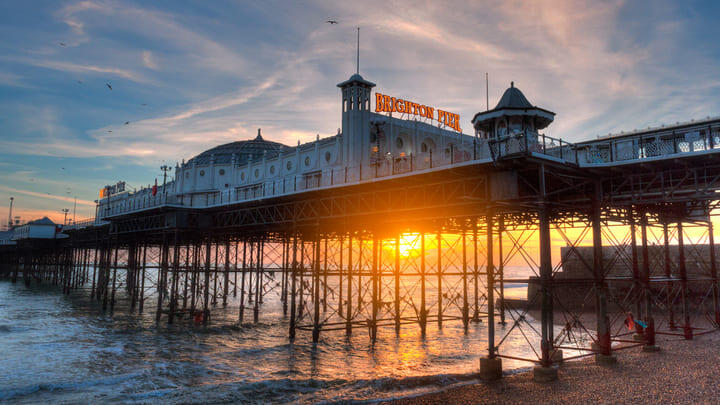 The pebble beach, the cobbled lanes, the fine coffee shops, the old-fashioned pier with its many entertainments… Sussex's most fashionable seaside town has a little something for everyone. Grab a single-source coffee and hit the Lanes for hip boutiques, record stores second-hand bookshops and more. Dangle your feet from the pier as you gorge on – yep, you guessed it – traditional fish and chips with lashings of salt and vinegar. Goggle at sweeping views of the South Downs and English Channel from the British Airways i360 observation tower. And challenge your friends to a Mortal Kombat or Pac-Man showdown on retro arcade machines at the World's End pub.
Cambridge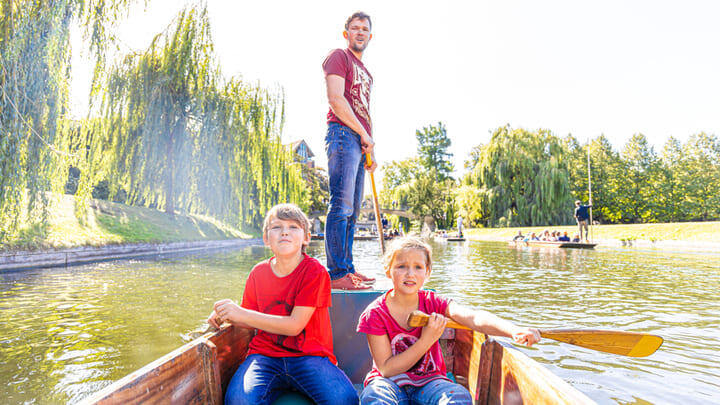 Less than an hour from London by train, the idyllic medieval town of Cambridge has many charms, chief among them the dozens of centuries-old university buildings and the opportunity to go punting on the Cam. Drift lazily along this sleepiest of rivers, with a licensed punter at the helm to ensure you don't go crashing into those picturesque weeping willows that overhang the water. A typical tour takes in iconic Cambridge landmarks including the soaring gothic spires of King's College Chapel and Instagram favorite the Bridge of Sighs.
Paris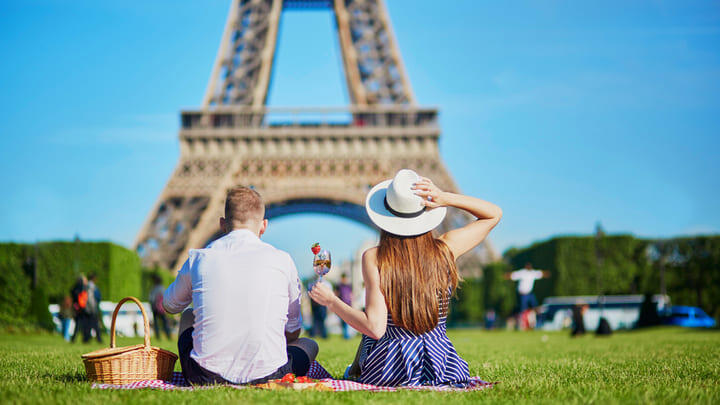 Ok ok, so this one is a little bit decadent, but hear us out. Early birds can catch the 07.01 Eurostar from King's Cross St Pancras and roll in to central Paris by mid-morning, giving you all the time in the world for lunch and sightseeing before returning in the evening. Make the most of it with a long, lavish brasserie meal of steak tartare, escargots and – naturellement – a bottle of Champagne, or grab some freshly baked baguette and aromatic French fromage to go then head for the broad lawns of the Champs de Mars for a picnic beneath the Eiffel Tower, followed by a romantic stroll along the Seine. Parfait!
Save on attractions in London 
Save on admission to London attractions with The London Pass. Check out @GoCity on Instagram and Facebook for the latest top tips and attraction info.