What are the View from the Shard opening times?
The View from the Shard is open between 10:00 and 22:00 during the summer, but closes at 20:00 Sunday to Wednesday in winter. The Shard opening times may change for special events such weekend parties.
What's the closest underground station?
London Bridge Underground Station gets you right underneath the Shard. You can't miss it. It's really tall.
But what if I'm travelling with Southern or South Eastern Trains?
Southern and South Eastern train services terminate at London Bridge Station. Head to the exit and the Shard's right there.
And bus?
There's a bus station conveniently located just outside the entrance to London Bridge Station. Buses that stop and depart from here include: 43, 48, 141, 149, 521.
What about car?
There are no parking spaces or drop-off points at the Shard.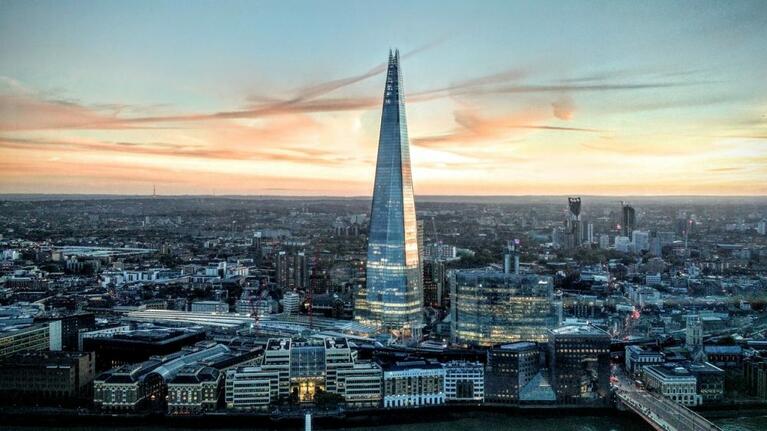 Okay, I think I know enough about The Shard opening times now and how to get there. But, hold on, how tall is the Shard?
309.6 metres. It's the tallest building in Western Europe.
How high up is the viewing platform?
The open-air Skydeck is 244m up on the 72nd floor. There are indoor viewing platforms on floors 68 and 69.
Do I have to climb lots of steps?
No, there's a lift to take you up. It travels at 6 metres a second and is among the fastest in London.
Is it accessible to those with disabilities?
Yes, fully, from the ground floor, right up to the Skydeck on Level 72. Disabled toilet facilities can be found on Level 1 and Level 68.
What can I see from The View from the Shard?
A 360 degree panoramic view of London, sometimes stretching off 40 miles into the distance. Top sights include Tower Bridge, Big Ben, the London Eye and St. Paul's Cathedral.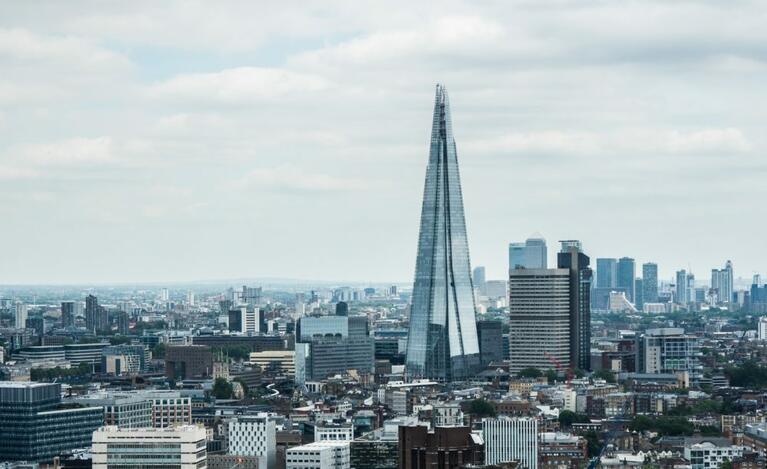 What if the weather's really bad?
London weather is notoriously changeable, but there's normally still plenty to see in bad weather. For an extra fee, you can buy a Weather Guarantee with your ticket. With this additional insurance, you get the change to come back another day for free if certain key landmarks aren't visible that day.
How much do tickets cost for The View from the Shard?
Tickets normally start at £27.20. But it's included with the London Pass.
What kind of special events do they have?
All sorts. Silent discos. Non-silent discos. Swanky champagne evenings. Check their website for details.
Is there a time limit for how long I can spend at the View from the Shard?
Nope. You're free to enjoy the View from the Shard for hours at a time.
What if I need the toilet?
You're in luck. The toilets have floor-to-ceiling windows, offering some of the best public toilet views on the planet.
I'm running late. What do I do?
It's alright. Entry is guaranteed for up to 30 minutes after the time booked.
Can I buy my ticket on the day?
You can, either online or at the desk. But they may be sold out if you leave it too late.
I have a three year old child. Do I have to pay for them?
Kids aged three and under don't need a ticket.
Is there anything to eat or drink?
Plenty. There are two bars, serving cocktails, champagne, beers and hot drinks. They're the highest in London. You can also buy a whole range of snacks.
I'd like a souvenir of my visit. What do you recommend?
You're going to get pretty snap-happy during your trip up to The View from the Shard. And there's an awesome gift shop too. You can get books about The Shard, mugs, keyrings, posters, DVDs, toys, puzzles…all sorts.
Is there anything you can tell me about The Shard that I can say to my family/friends/strangers and make me look smart?
Sure, commit this to memory: The Shard was designed by Italian architect, Renzo Piano. His other works include the Centre Georges Pompidou in Paris, which he co-designed with Richard Rogers, and the Whitney Museum of American Art in New York City. 95% of the construction materials are recycled. Construction workers found a fox living on the 72nd floor. He was living off their packed lunches. They called him Romeo. Its exterior is made up of 11,000 glass panels, the total area of which is 56,000 sq metres. The 'shards' of glass that make up the building don't actually touch one another, allowing the spire-shaped building to 'breathe'. Hopefully, we've illuminated you on The Shard opening hours and so much more. If we haven't satisfied your curiosity just yet, though, check out some more facts on this attraction.