Looking for fun and exciting things to do in London on a Monday? Whether you're travelling as a family, a couple, or going solo, you'll find heaps of places to go and explore. Most attractions and diversions are open as usual, and this handy guide will help you decide where to start.
Here are our favourite things to do in London on Monday.
Museums like the Natural History Museum and the V&A
London's top iconic landmarks like Big Ben
Performances at The Globe
Shopping, markets, and many more things to do in London on Monday!
Museums and Galleries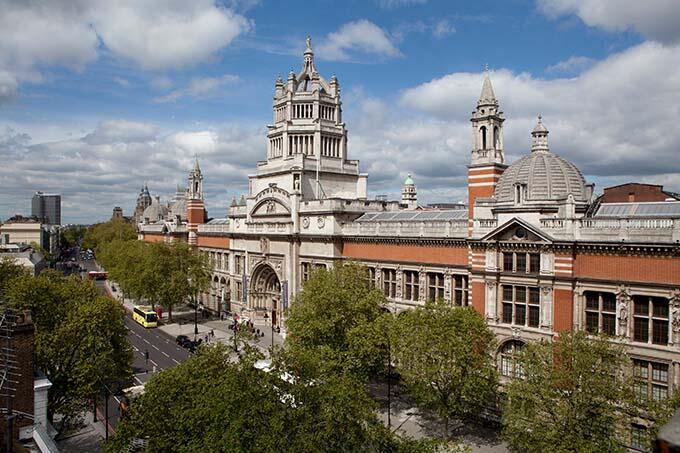 Culture is the glue that binds our past with our present. Or something. Perhaps we need to absorb a little more culture ourselves. Then we'd have more profound things to say about it. Anyway, if you're looking for a sweet cultural hit, London has stacks of options. 
The Natural History Museum in South Kensington is open every Monday from 10AM. It's home to a world-class collection of dinosaur bones, plant and animal specimens and earth science exhibits. With interactive areas for the children  - and adults, don't worry - it's an engaging and educational experience.
Just next door is the Science Museum, another of London's most famous museums. Alongside award-winning exhibitions, iconic objects and stories of incredible scientific achievement, it also has its own IMAX cinema.
The Tate Modern is a must-visit for art lovers. Housed in a former power station by the river, it exhibits a range of international and contemporary modern art. Head on over to the National Gallery in Trafalgar Square to inspect some of the 2,300 paintings it houses from the 12th century to the 20th century.
These are just a few of London's top museums and galleries, others include the V&A Museum, British Museum, National Portrait Gallery, Saatchi Gallery, London Transport Museum and many, many more. Enjoy endless art, history and art history on a Monday and don't forget - entry to most of these attractions is free. Isn't society grand?  
Top 5 Iconic Landmarks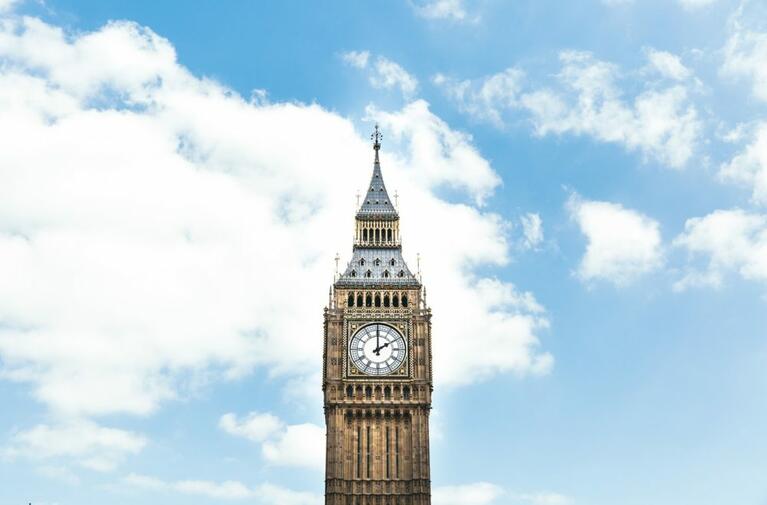 With thousands of years of history, it's no surprise that London is full of iconic landmarks. And the best way to see them all is on a Hop-on Hop-off Bus Tour through the busy streets of London to explore some of the city's most famous buildings and sights. On a Monday, often overcrowded attractions will be quieter, allowing you to explore more thoroughly.
Start at the Tower of London and explore one of the world's most famous fortresses dating back to the Norman conquest. Next hop over to Tower Bridge, another iconic London attraction, to enjoy the Tower Bridge experience and exhibition.
Westminster Abbey is must-visit. Being one of Britain's most famous structures, this gothic architecture is a UNESCO world heritage site and the coronation church of British monarchs since 1066. Another classic London attraction is Big Ben, who has been enveloped in a scaffold hug while being repaired for the last five long years, but is now proudly on display again, looking shinier than ever.
Finally, Hampton Court Palace is a wonderful day out for all the family. With actors and actresses milling around in full costume, the whole palace comes alive with the magic of the past.
Theatres and Experiences
Why not catch a show why you're here, or see where many theatrical classics were first performed? Visit the Globe on a Monday to explore the open-air playhouse, a reconstruction of the Elizabethan theatre originally built back in 1599. Check out the year-round exhibitions, take a guided tour, or watch a play at the candle-lit Sam Wanamaker theatre located within.
Head to the West End for a stunning performance in one of 40 famous theatre venues. With a range of plays every night – including Mondays – there is always something for everyone.
If you're keen for some more 'back in time' experiences, head over to the Cutty Sark, the world's last surviving tea clipper ship. Climb aboard and follow in the footsteps of those who sailed her. Enjoy interactive exhibits and stop for refreshments in the café hidden below the hull.  
Markets and Shopping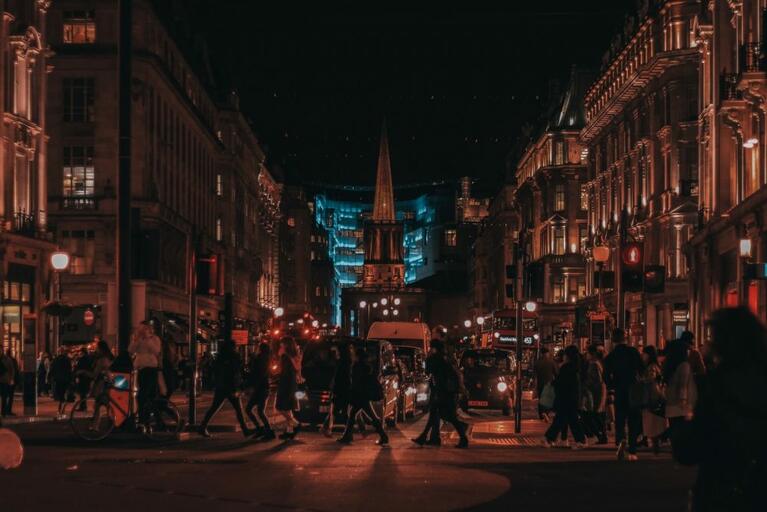 For markets and shops, Monday is just as good as Saturday. Head down to Camden Market for a bustling array of alternative and unique products, heaps of vintage clothes and shed-loads of souvenirs. Berwick Street Market in Soho is bursting with fresh fruit and veg. Centrally located, it is one of London's oldest markets dating back to 1778.
If you're on the hunt for antiques and cute gifts, then Covent Garden Market is the direction to head. Overflowing with all sorts of antiques and located in the pretty piazza square, it's the perfect place for some shopping.
The West End is home to Oxford Street, one of the best shopping destinations in London. Close by are Regent Street, Bond Street and Carnaby Street – home to many top brands and fashion designers. Open as late as 9PM on a Monday. The Westfield Shopping Centres are in Stratford and White City, containing all your favourite shops in one indoor space. With cafes, bars and restaurants, you won't want to leave.  
Wonderful Walks
If after a long weekend of concrete pavements and brick buildings, you're in need of some serious greenery. Thankfully, there are plenty of places around London to enjoy some fresh air. Head to Kew Gardens to explore the beautiful botanical gardens filled with a huge collection of plants and trees.
Join a Walking Tour to discover London's many winding roads and alleyways. Take the Jubilee Greenway from Little Venice to Camden and stroll along the London Canal. Look out for the hyenas that live in the London Zoo enclosures that line the canal along the way.  
Evening Activities and Nightlife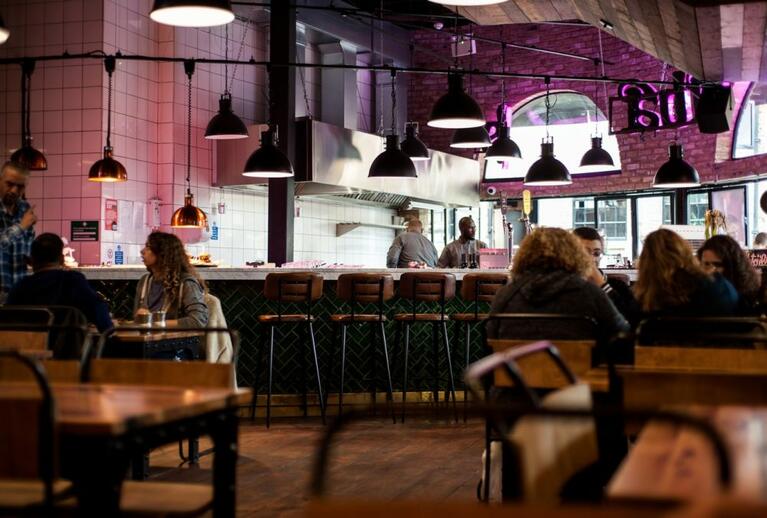 Although many of the above attractions close by evening, London is a city that comes alive at night. With a whole selection of activities from romantic boat trips, bustling bars and cosy cocktails, the day ends and the night begins. Head out to catch Happy Hour and enjoy cheap drinks at some of the best cocktail bars throughout London.
Check out some of the secret bars such as the famous Mayor of Scaredy Cat Town which requires a special password to gain entry. Located near Liverpool Street Station. Sample some comedy by attending either a free comedy night in a local pub or popping in to The Top Secret Comedy Club in Soho to check out some of the regular late-night shows.
Check out the beautiful light display at Piccadilly Circus. Electric lights were first exhibited at Piccadilly Circus over a century ago. They're now seen by more than 100 million people a year.
Into clubbing? London is renowned for its variety of clubs and late-night bars. Head into Shoreditch, Dalston or Brixton to find the night out for you. With club nights running every day of the week, it doesn't make any difference if it's a Monday in London, there's always music playing somewhere.
 
There are tons of interesting and exciting things to do in London on Monday. Whether you're a tourist or a local, we hope you'll enjoy finding new and fun activities to explore. Enjoy the rest of your week!
Pick up a London Pass® and you'll have all this and more to explore, right in your pocket! You'll make great savings vs. paying at the gate, and with over 80 attractions, the possibilities are endless!