Take your trip home with some unique London souvenirs
The English capital is one of the most visited cities in the world. So, it's no surprise there are loads of stores selling London souvenirs everywhere you look. (Tip: don't buy anything from the stores in Camden or nearby the biggest landmarks. They'll charge you a kidney.)
Leave the postcards and London bus teapot to the side and go for something a little different. This post includes:
Gifts for food and drink lovers
Presents for music enthusiasts
Souvenirs for vintage enthusiasts
Presents for people who love designer gifts
And more...
Luxury Tea from Fortnum & Mason
Forget the red telephone tea tins and packs of Duty-Free teas. Gourmet Fortnum & Mason brews really take the classic British staples to another level. Whether you're looking for a sophisticated royal blend or a fragrant herbal tea, there are lots of choices on offer.
Don't be too dazzled by sublime teas - the store includes coffees, hampers and other treats. If you decide to grab something from them, you need to head over to their huge Piccadilly store. Why not take a well-earned shopping break and treat yourself to Fortnum & Mason's famous afternoon tea?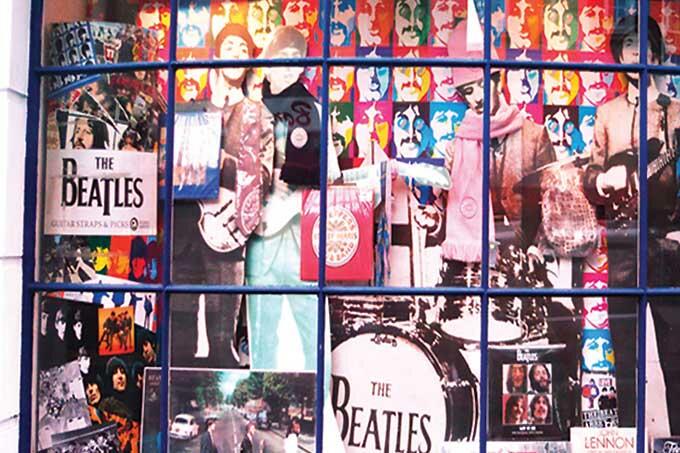 Beatles Memorabilia
Aside from the quintessential Abbey Road shot, a bit of Beatles memorabilia goes a long way. The Beatles Store is probably the best place to pick something up with everything from guitars to rare collectables. You know, for those with a major case of Beatlemania.
Gourmet cuisine from the East India Company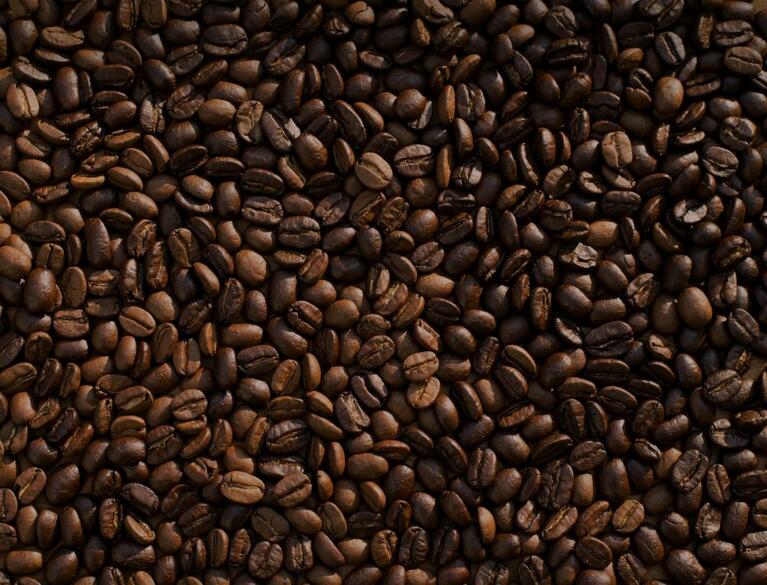 Open yourself up to a world of culinary delights at the East India Company. The finest coffees, teas, jams and more line its shelves, imported from all over the world. You know it's going to be premium quality if it comes from this incredible shop.
Vintage knick-knacks from Portobello Market
Portobello Market is a treasure trove of hidden finds. It has all manner of things on sale, from clothing to homeware. There's so much to see and buy that there's no time for excuses. So, what are you waiting for? Get stuck in and join the fun to find the perfect souvenir of your trip – if anyone spots a cool denim jacket or a pair of brass bookends, let us know.
A Burberry trench coat
If you've got the money to spend, a high-end purchase from an iconic British designer is definitely on the cards. There's nothing more British than a Burberry trench coat, which perseveres as an icon of heritage chic. Starting off life as a World War 1 military staple, it's now become a must-have fashion item seen on the catwalk season after season.
A Hamleys purchase
Whether you're travelling with little ones or want to relive your childhood, Hamleys is magical no matter what age you are. It plays host to multiple floors of fantastic and bizarre toys. From the standard Star Wars merchandise to gigantic six foot stuffed giraffes, there's sure to be something that'll take you way back.
A wand from Ollivander's
Are you a secret Potterhead? Then you can't go wrong with some magical merchandise. There are a number of Harry Potter-themed stores dotted around London (check out the King's Cross branch and make a pit stop at Platform 9 ¾), filled with wizard robes, books and even Bertie Bott's Every Flavoured Beans.
Naturally, the store at the Harry Potter Studio Tour is the most impressive with each of the characters' signature wands. Don't forget to pop by some of London's Harry Potter landmarks while visiting.
Artisan gin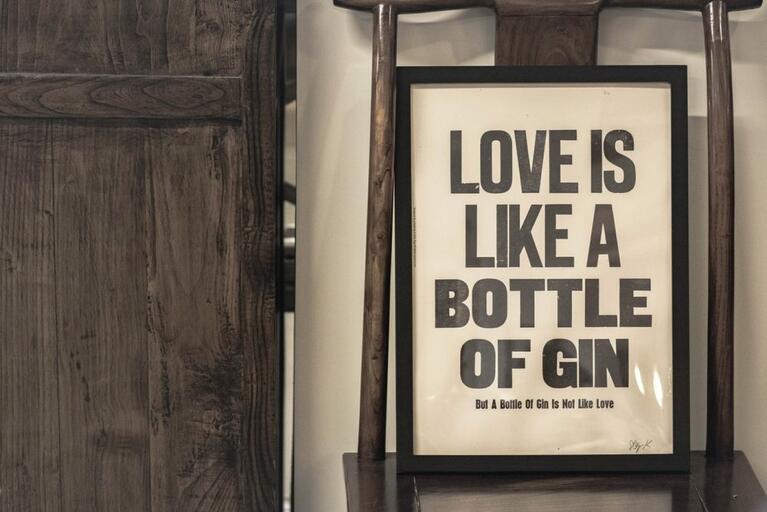 Venture away from the classic Gordons or Tanqueray's bottles and head to Borough Market. Their speciality alcohol is something to behold. From sloe gin to small-batch whiskeys, there is an endless selection to take home.
Expert vendors will also be more than willing to help you out, if you have a question or two. Want to learn more about the gin-making process? Why not join a distillery tour of one of London's most iconic brands, Beefeater Gin?
Pub coasters
A traditional pub visit is a must in London. Most places generally have a disposable coaster for you to pop your pint glass on. If you're doing a tour of local pubs or out on a proper pub crawl, you can build up a good collection of them to take home - plus, they're not as expensive as figurines of Big Ben on Oxford Street.
Not sure where to start? We've got you covered with a guide to some of the city's oldest and most historic pubs.
Local fashion finds
London is one of the fashion capitals of the world. Understandably, there are a number of incredible local designers waiting to be discovered in the city. Dover Street Market and the boutiques along Brick Lane are a great place to start. These are generally packed with indie designers, with racks of options no matter your style.
Need more inspiration for things to do in London? We've got you.