You've seen the film, now it's time to live it with these things to do in Notting Hill
While you might not spot Julia Roberts out and about in this neighbourhood, what you will find are a number of fun restaurants and unexpected adventure material. With places like one of London's best restaurants alongside buzzing weekend markets, you'll want to time your visit here for the summer when it comes alive with the world-famous Notting Hill Carnival. Read on for more.
What to eat
The Ledbury
The Ledbury is not just one of the best restaurants in Notting Hill, it is also one of the best eateries in the world, boasting two Michelin stars and a number of other accolades. With over a decade in the business, it remains high in demand with Australian chef Brett Graham serving up a bold and eclectic menu. There are also a selection of great cafe's in Notting Hill area that offer ideal breakfast and brunch options.

What to do
Notting Hill Carnival
It's impossible to talk about Notting Hill without mentioning the massive Caribbean carnival that takes place there every year, which happens to be the biggest in Europe. Held over the last weekend in August, the neighbourhood is transformed into a vision of colour with a parade full of live music, performers and vibrant characters as well as street food stalls and impromptu dancing. Come prepared to party.
Portobello Road Market
On weekends, Notting Hill buzzes with the action going on at Portobello Road Market. You never quite know what you're going to get at this busy market, with stalls selling everything from thrift clothes, antiques, fresh produce and more. Popular with both locals and tourists alike, it's full of character with the sounds of sellers shouting their wares and people streaming back and forth.
Love street markets? Check out our guide to the best Markets in London!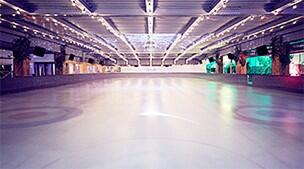 This is the only place in London that has a functioning ice rink, bowling alley and retro games arcade. This super fun venue is perfect for birthday parties, dates or group hangouts and it's all pretty affordably priced. Once you've finished hitting the ice or smashing some pins, head to the games arcade for a touch of nostalgia (think Mario Kart, Street Fighter II and Tron!) then refuel at the world-famous MEATliquor, QUEENS' newest exclusive food partner!
Museum of Brands and Advertising
Take a step into Britain's past at the Museum of Brands and Advertising, where you'll be able to see posters, magazines and products from hundreds of different lifestyle companies. With an exhibit of over 12,000 items, head into the museum's Time Tunnel for a comprehensive timeline starting from the Victorian era onwards. Take some creative inspiration home with a souvenir from their little shop and recharge with a coffee at the museum cafe.

Make sure to get your hands on a London Pass® to make the most out of exploring the city. You'll have access to dozens of top attractions and make great savings on admision with the pass than the normal ticket price.