Valentine's Day in London isn't just for the loved up. It can be for those in couples, sure. But it's increasingly a day that caters to those looking for love. And those giving love the cold shoulder this year, tired of dating and the hype and the ceremony of it all. Those who say things like, "Valentine's Day was just invented by greetings card companies." Those who don't. If you take it seriously, red heart balloons and all. Or if you go round popping said balloons. There's something for you this Valentine's Day in London. So dig into our guide on what to do this Valentine's Day in London, including…
Romantic Thames cruises for couples
An evening under the stars, straight out of the movies
A couple of unique twists on traditional speed dating, for those looking for love
A murder mystery evening for those who are looking for a suspect
And much, much more...
The View from The Shard
The View from The Shard are hosting a super special Valentine's Day event this year. Book as a couple and head up to London's highest viewing platform to catch the sunset, taking in incredible views across the city. Enjoy a complimentary glass of champagne to the soothing sounds of a live harpist. You'll get a souvenir digital photograph and a single red rose too. Outside of special event times, a trip up to see the View from The Shard is included with The London Pass. Click the button below to discover how you can see The View from The Shard with The London Pass, along with many, many other top London attractions.
The View from The Shard, 32 London Bridge St, London SE1 9SG. For more details and to book, head HERE.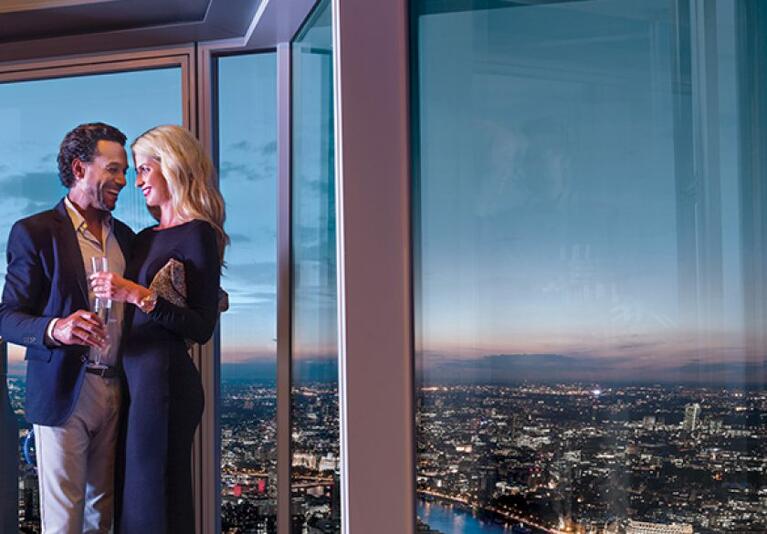 theviewfromtheshard.com[/caption]
Valentine's Day Thames River Cruises with City Cruises
For plenty of people, a Thames River cruise on Valentine's Day is as romantic as it gets. Getting out on the water, seeing the city's most famous landmarks pass by, drifting off into the sunset. It's hard to think of a more classically romantic way to spend Valentine's Day in London. City Cruises are offering three different cruise options on 14th February. Take it slow with an afternoon tea cruise, enjoying sandwiches and cakes to a soundtrack of smooth, smooth jazz. Or treat one another to a three course dinner with a live band for company. Finally, the evening cruise is the best option for those looking to dance off into the sunset together. Interested in a sightseeing Thames River Boat Cruise without the Valentiney twist? 24 hour access to City Cruises' main services is included with The London Pass. Find out more about Thames River Boat Cruises available with The London Pass below.
14th February. To find out more about the three special Valentine's Day cruises run by City Cruises and to book, head HERE.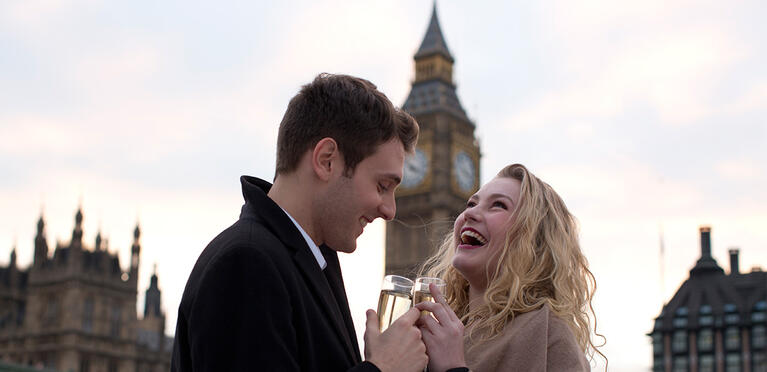 citycruises.com[/caption]
London's Rooftop Bars
For many, there's nothing more romantic than a rooftop bar. Cocktails and heights just do it for lots of people. You can survey all those beneath you, say, "Look, there's my office," and watch the sun go down. They're usually pretty swanked up. For places lucky enough to have roof space, it's good London real estate worth spending a penny or two on. Have a read of our article on the best rooftop bars in London to find your perfect date location for Valentine's Day in London.
Valentine's Evening with the Stars, Royal Observatory Greenwich
Ross and Rachel and the juice box. The two jazzed up lovers in La La Land. That scene in Manhattan. Planetariums are romantic, guys. Head up to the Royal Observatory Greenwich for a romance themed planetarium show, the chance to see space through an 18-tonne Victorian telescope and some time holding hands across the Greenwich Meridian. These special lates take place on February 8th and 14th, with tickets costing £24 for adults. To visit the Royal Observatory Greenwich during normal opening hours, get yourself The London Pass. Entry to the attraction, and many more of London's finest, is included with the pass.
14th February. Royal Observatory Greenwich, Blackheath Ave, Greenwich, London SE10 8XJ. To find out more and to book, head HERE. [caption id="attachment_6260" align="alignnone" width="1000"]

rmg.co.uk[/caption]
London Valentine's Speed Duetting Night
Find someone you can truly harmonise with at this unique speed dating event. You'll be split into groups, then paired up in a private karaoke booth to have a go singing a classic duet. It might go a little flat and fail to hit the high notes, or it might be the moment you find the Sonny to your Cher, the Simon to your Garfunkel. If you're looking to take a chance doing something completely different this Valentine's Day in London, this could be the show-stopping event you're looking for. For daters aged 24 to 38. Lucky Voice Holborn, 84 Chancery Lane, London WC2A 1DL. For more information and to book, head HERE. [caption id="attachment_6261" align="alignnone" width="1000"]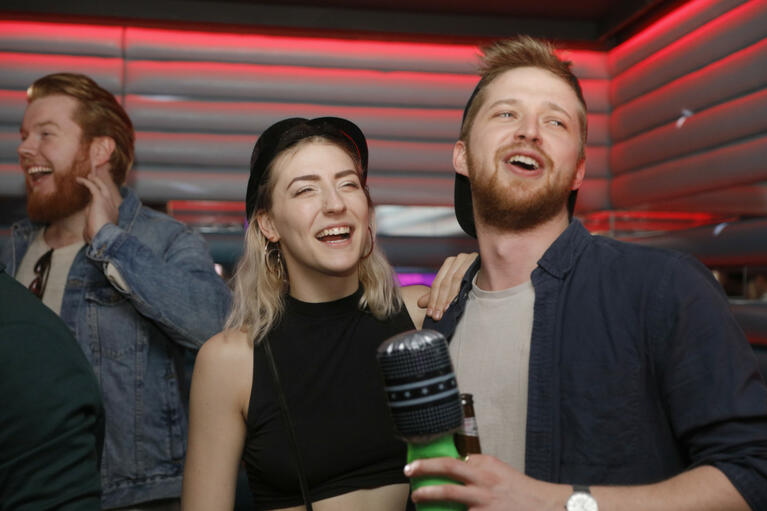 luckyvoice.com[/caption]
Valentine's Vegan Speed Dating at Fortnum's
Find love under the guidance of an eggless Eros at this vegan speed dating night. Another twist on the speed dating format, this event seeks to pair up like-minded meat and dairy-free singles. If you get beyond chatting about how long you've been a vegan, and start coming up with your favourite London vegan restaurants for a possible second date, you'll know you've met your meatless match. Fortnum and Mason provide the perfect finger food accompaniment to this evening of green romance. 11th February. Fortnum's Bar and Restaurant, The Royal Exchange, The Courtyard, London EC3V 3LR. For more details and to book, head HERE.
Love Letters Live
This special take on the Letters Live series sees a host of famous faces and voices read out love letters sent by some of history and popular culture's most interesting and important thinkers, artists, revolutionaries and lovers. From professions of love to confessions of heartbreak, interrogations of love and odes to its power, the letters read here approach love from every direction, offering new perspectives on the lives and thoughts of those who penned them. Letters Live has previously seen the likes of Benedict Cumberbatch, Olivia Colman and Chimamanda Ngozi Adichie read letters written by David Bowie, Che Guevara and Maya Angelou. This special event is raising money for the charity Help Refugees. 14th February. Shoreditch Town Hall, 380 Old St, Hackney, London EC1V 9LT. For more information and to book, head HERE. [caption id="attachment_6262" align="alignnone" width="1000"]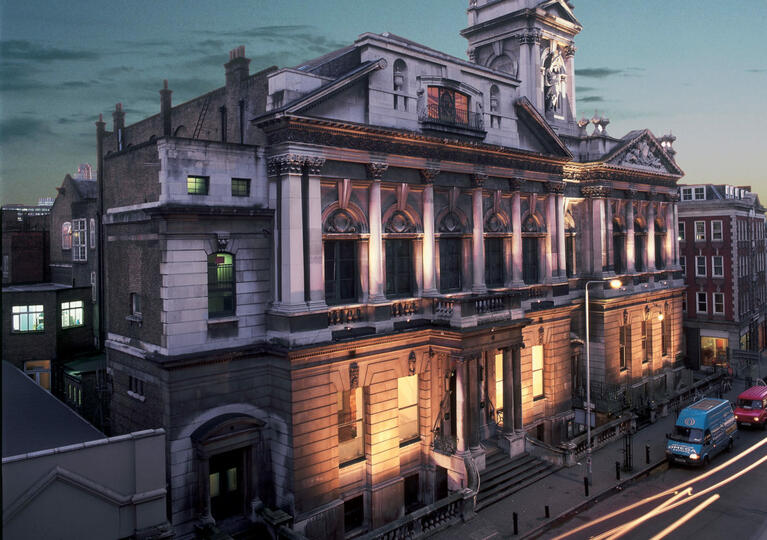 letterslive.com[/caption]
'Cooking With Cupid' Valentine's Cookery Class
What's on the menu tonight? It's love, of course. With a side of green beans. This couples cookery class is designed to add a bit of spice back into the kitchen. People flirt with food. A date at a fancy restaurant. Planning a romantic meal where you cook that one thing you know how to cook. But cooking with and for your partner can quickly collapse into a question of who's going to boil the pasta this evening and who forgot to get the milk and why did you put the carton back in the fridge if it's empty and fine, just forget it, let's get a takeaway and for goodness sake can you just make up your mind where you want to order from and it not take an hour and a half. This Valentine's cookery class is looking to change all that. And it includes bottomless booze. Which is sure to turn even the most reluctant cooks into accomplished, artistically minded, flamboyant chefs. For the night, at least. 14th February. The Avenue Cookery School, 3 Enterprise Way, Wandsworth, London SW18 1FZ. For more information and to book, head HERE. [caption id="attachment_6263" align="alignnone" width="1000"]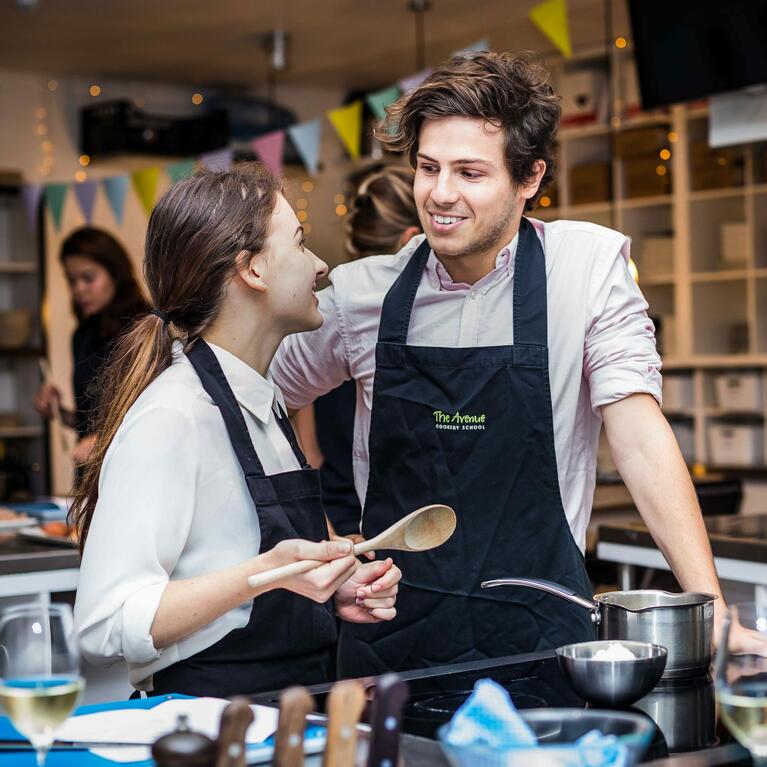 theavenuecookeryschool.com[/caption]
Valentine's Heart in a Jar Class
Tired of the ephemerality of love? Jaded by the over-commercialisation of romance? Into taxidermy? Stuck for Valentine's Day gift ideas again this year? Then this heart pickling class is for you. Spend the afternoon learning how to dissect and preserve an animal heart, then take your very own specimen home with you in a glass jar. Give it to your partner. If they love it, you were meant to be together. If they hate it, well, they can always regift it come Christmas. 16th February. The British Academy of Taxidermy, Islington Arts Factory, 2 Parkhurst Road, London N7OSF. For more information and to book, head HERE.
Anti-Valentine's Day Murder Mystery in the Sky
Head up to the London Sky Bar for this inventive antidote to Valentine's Day: a murder mystery evening set in a Prohibition era speakeasy. The bar's proprietor has been found murdered. It's your job to piece together all the evidence, interrogating suspects and working together to get to the truth. Find out who did him in, on Valentine's Day of all days. When you've closed the case, take in the views from this wonderful vantage point, 29 floors up and overlooking the Thames. 14th February. London Sky Bar, Millbank Tower, 21-24 Millbank, Westminster, London SW1P 4QP. For more information and to book, head HERE.         Right, that's your lot. However you spend your Valentine's Day in London this year, we hope you have a swell time. And let us know of any alternative ideas you're cooking up in the comment box below.