Get a different look at the city and explore London by water on a Thames River Boat cruise.
The River Thames is the heart of the British capital. Many stunning landmarks line its 346 km waterway. The easiest way to get your sightseeing done in one go is to take a Thames River Boat Cruise and hop on and off at key districts, here's a guide to this whistle-stop vessel tour below. This post includes:
Price
Duration
What you'll see
And more...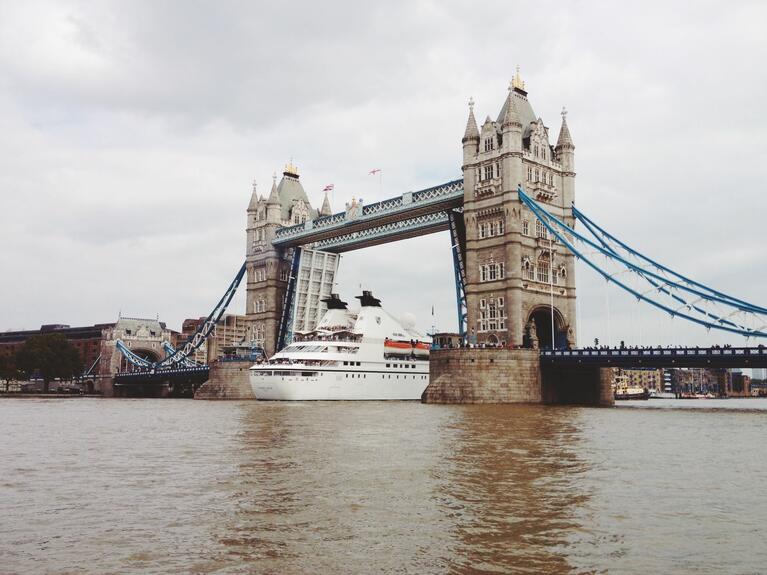 Price
The Thames River Boat Cruise is priced at £18 for adults and £9 for children. London Pass holders are eligible for a free 24-hour ticket. But as you can hop on and off during the tour, why not take advantage of entry to many of the attractions on the Thames also included with the pass? There are a number of places to hop-on and hop off the river boat to explore popular tourist areas. These four hop-on and hop-off stations are Westminster Pier, Southbank's London Eye, Tower Bridge and Greenwich.
Duration
The Thames River Boat Cruises has different durations. Depending on which tour you choose, you can be on the boat for anything from 30 minutes to three hours.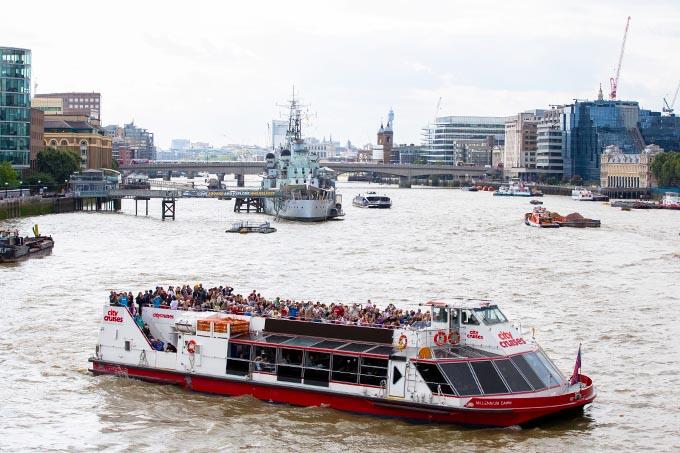 What You'll See
Westminster As one of London's most politically significant and picturesque neighbourhoods, Westminster is one of the river boat cruise's biggest highlights. With the opportunity to take stunning photos of Big Ben and the Houses of Parliament from the River Thames. It's also well worth hopping off to explore Westminster Abbey. Southbank Historically, Southbank has always been a creative hub with cultural icons such as Shakespeare staging many of his plays in its riverside theatres. Shakespeare's Globe Theatre, a reconstruction of the Jacobean theatre of the same name, used to be his favourite haunt (as well as the pub alongside it). It continues to stage plays to this day. The Tate Modern, easily identifiable by its gigantic somber structure, is worth a visit if you have the time to peruse its massive permanent collection. Have your cameras ready for the Millennium Footbridge, a relatively new modern London structure that has featured in the Harry Potter films. The London Eye also sits on Southbank, boasting a 360 degree view of the city. Tower Hill As the most popular hop-on and hop-off point for the river boat cruise, this area is always teeming with tourists trying to find the perfect shot. Home to both the iconic Tower Bridge and Tower of London, the sights here have defined the international perception of London as a modern metropolis with a long cultural history. Step off for an hour and explore the exhibition in Tower Bridge's glass skyway and see the Royal Jewels at the Tower of London, watched over carefully by the tower guards and tour guides named the Beefeaters. Docklands The Docklands has cleaned up its act in recent years and while it's a little while away, it's well worth a visit to some of the city's most beautiful sights. Float past Cutty Sark, a gigantic tea clipper that once raced across the seven seas, and then leap into the future with the skyscrapers in Canary Wharf. Need some more inspiration on things to do around London? We've got you covered.