Ah, West London. So good the Pet Shop Boys wrote a song about its neon-lit nightlife. So nebulous that even long-term West Londoners will squabble about where it actually begins and ends. Some say it's pretentious and aloof; others would argue that's in fact West London is the city's coolest, most laid back quarter. Whichever way you shake it, something most Londoners will grudgingly agree is that West London's attractions are among the very best in town. Our whistlestop guide counts down 10 of the must-visits, including historic theaters, upmarket department stores, epic palaces and some of the city's finest green spaces. Dive in!
The West End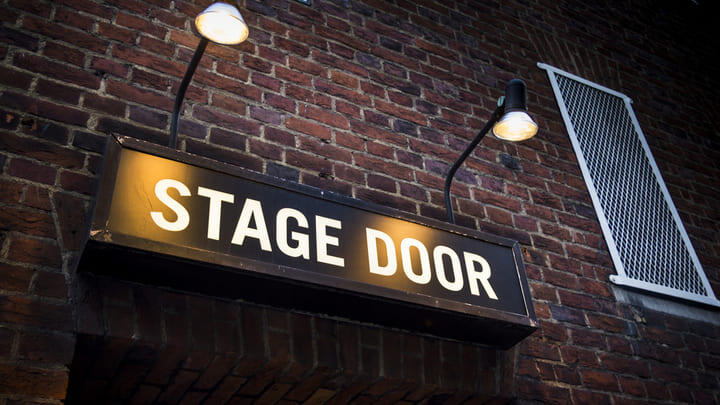 Move over Broadway, London's West End is the finest theater district on the planet and no mistake! Just south of Soho, the iconic Shaftesbury Avenue snakes from Piccadilly Circus to Cambridge Circus and boasts several theaters on and around it. Theater-goers scurry expectantly beneath the neon lights, off for an evening of world-class entertainment at historic playhouses including the Apollo, Lyric, Gielgud and Palace. Here's where you can catch Les Misérables and Phantom of the Opera, or thrill to relative newcomers like Wicked, Matilda and Harry Potter and the Cursed Child. You can experience the world's longest continuously running show just off the main drag, opposite the legendary Ivy restaurant. Agatha Christie's evergreen whodunnit The Mousetrap has been playing here at St. Martin's Theatre for half a century of its epic 70-something year run. 
South Kensington Museums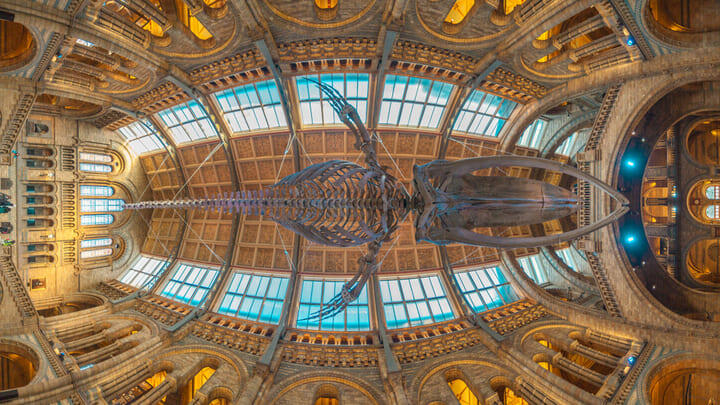 South Ken's 'big three' have enough eye-popping exhibits to keep even the most jaded museum-goer entertained for hours at a time. We're talking the Natural History Museum, where no fewer than 80 million objects – including ancient ammonites, dino skeletons and meteorites – chart the entire history of our planet. Hop just next door to the wonderful Science Museum to have your mind blown by the wonders of modern technology (Apollo 10 command module, anyone?) and don't miss the eye-popping V&A if it's art, design and fashion through the ages that float your particular boat. 
Hyde Park
One of West London's most popular green spaces, Hyde Park is a fine choice if you're in the market for a picnic or gentle stroll. There's plenty to admire on a perambulation of its 350 acres, too. Pay homage at the Princess Diana Memorial Fountain and feast your eyes on cutting-edge contemporary art at the Serpentine Galleries either side of the lake that ssssnakes through the park. You can ogle the manicured gardens at Kensington Palace at the park's westernmost point while, between November and January, the enormous Winter Wonderland event occupies the southeast corner, all thrill rides, craft stalls and the festive scent of mulled wine and roasted chestnuts drifting on the air.
Harrods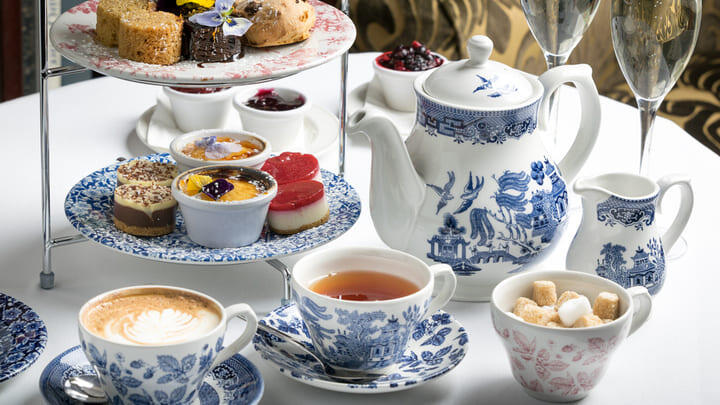 Not just a department store but a landmark in its own right, the hallowed halls of Harrods in swanky Knightsbridge are a mecca for shopaholics and IG addicts alike. Sure, the price of that snakeskin handbag would make an heiress's eyes water, but there's nothing stopping you indulging in a little window shopping, right? A traditional English afternoon tea complete with cucumber sandwiches, scones and Earl Grey is available in the lavish tea rooms upstairs for the princely sum of £70 per person. Pinkies at the ready…
Kew Gardens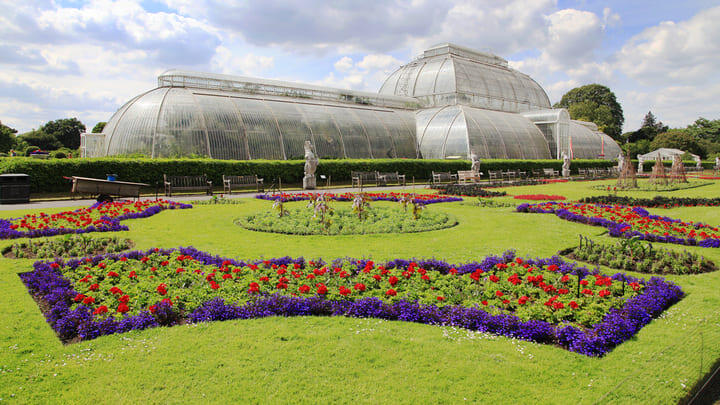 West London attractions don't come much more relaxing than the Royal Botanic Gardens at Kew, where rainbows of wildflowers and gentle strolls among towering trees are the order of the day. Admire exotic tropical plants and endangered species in the soaring Victorian glasshouses, tour the Great Broad Walk's swoonsome borders and let the kids go wild on the Treetop Walkway. Head for heights? Experience a natural high atop the 18th-century Great Pagoda, a Chinoiserie confection with epic views across the gardens to London beyond.
Royal Albert Hall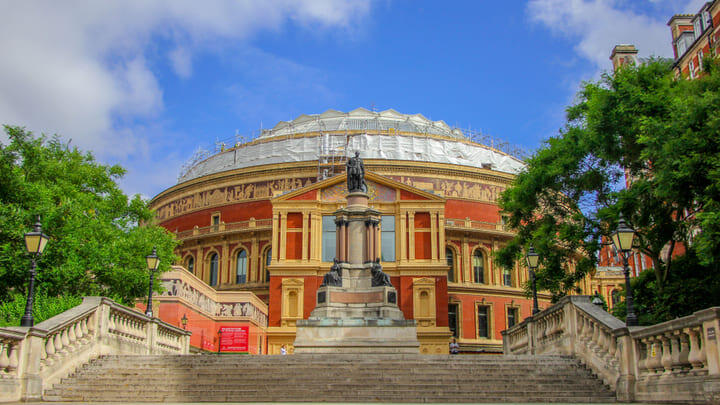 Only one of the most iconic concert halls on the planet, the Royal Albert Hall has played host to more legends than you can shake a conductor's baton at since its opening (by Queen Victoria, no less) in 1871. We're talking some of the most powerful voices of the last century, among them Shirley Bassey, Frank Sinatra and Liza Minelli. Muhammed Ali fought here, Winston Churchill gave speeches here, Albert Einstein campaigned here. And the list goes on. Take a tour or, better still, book a seat to see some of today's biggest stars strut their stuff inside this West London landmark. 
Richmond Pa

rk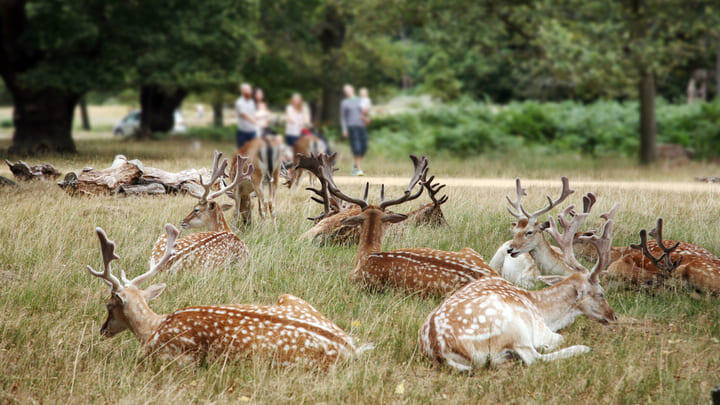 The largest Royal Park in London, Richmond is also one of the wildest, its herds of some 650 free-roaming deer being one of this vast green space's main attractions. As well as saying hey to the abundant wildlife, you can explore ancient woodlands, fill your IG feed with color thanks to the Isabella Plantation's dazzling display of pink, mauve and purple azaleas, and take in views as far as St Paul's Cathedral from atop King Henry's Mound, a prehistoric burial chamber that dates back to the Bronze Age.
Portobello Road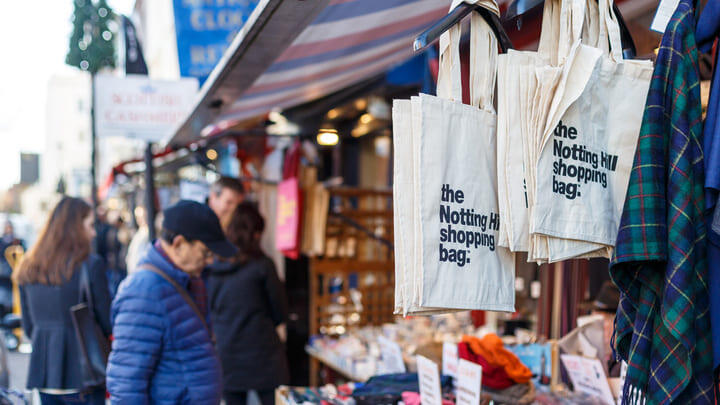 Notting Hill's buzzy bric-a-brac market is manna for trinket-hunters – and photographers. Snap selfies in front of the candy-colored houses and traditional storefronts that line the street before getting down to some good old-fashioned rummaging. Market stall wares run the gamut from souvenir tat like replica London street signs and miniature red phone boxes to one-off retro fashions, antique silverware and boxes of vintage vinyl records. Pause for refueling (and to survey the spoils of your spree) at any one of dozens of fine brunch spots along this vibrant stretch.
Hogarth's House
This unassuming country house in Chiswick was once home to a titan of English painting and engraving. Yep, the clue's in the name. Perhaps best known for his moralizing Pilgrim's Progress, Rake's Progress and Gin Lane pieces, William Hogarth lived here in West London during his twilight years in the mid-18th Century. Inside, you can wander through the rooms he lived and worked in and explore a large selection of his work. Don't miss the mulberry tree in the garden, which has stood here since Hogarth's time.
Hampton Court Palace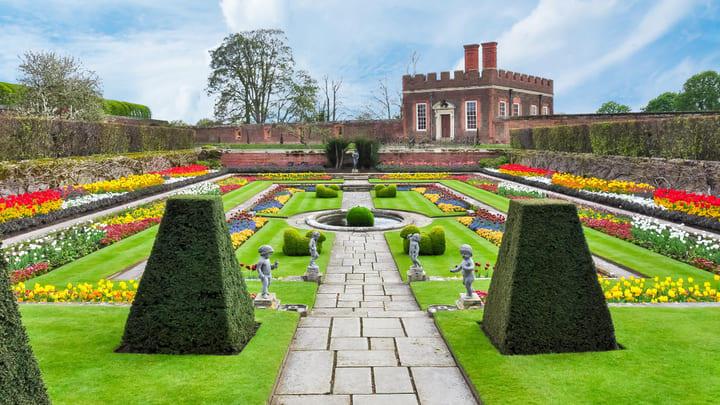 In spite of its somewhat bloody history (particularly under Henry VIII), Hampton Court presents as very much the fairytale palace, all crenelated Tudor towers and storybook brick chimneys. There's stacks to see and do here at this most westerly of West London attractions. See the world's oldest grapevine (250 years and counting, fact fans!) and get lost in the epic yew-hedge maze, which has been bamboozling visitors (and palace staff) for centuries. Inside, there's an extraordinary medieval feasting hall, and a gallery said to be haunted by the screaming (and presumably headless) ghost of one Catherine Howard. Don't miss the ostentatious Astronomical Clock, a 15-foot-tall mechanical marvel built at the behest of (who else?) Henry VIII, and the Chapel Royal, an extraordinary example of 16th-century baroque architecture, complete with fine Tudor timber ceiling.
Save on Activities and Attractions in London
Save on admission to London attractions with The London Pass. Check out @GoCity on Instagram for the latest top tips and attraction info.