Experience the best of London
Save with our attractions pass, or we will refund the difference. That's our savings guarantee! Check out our example itinerary below to see how to make the most of your trip.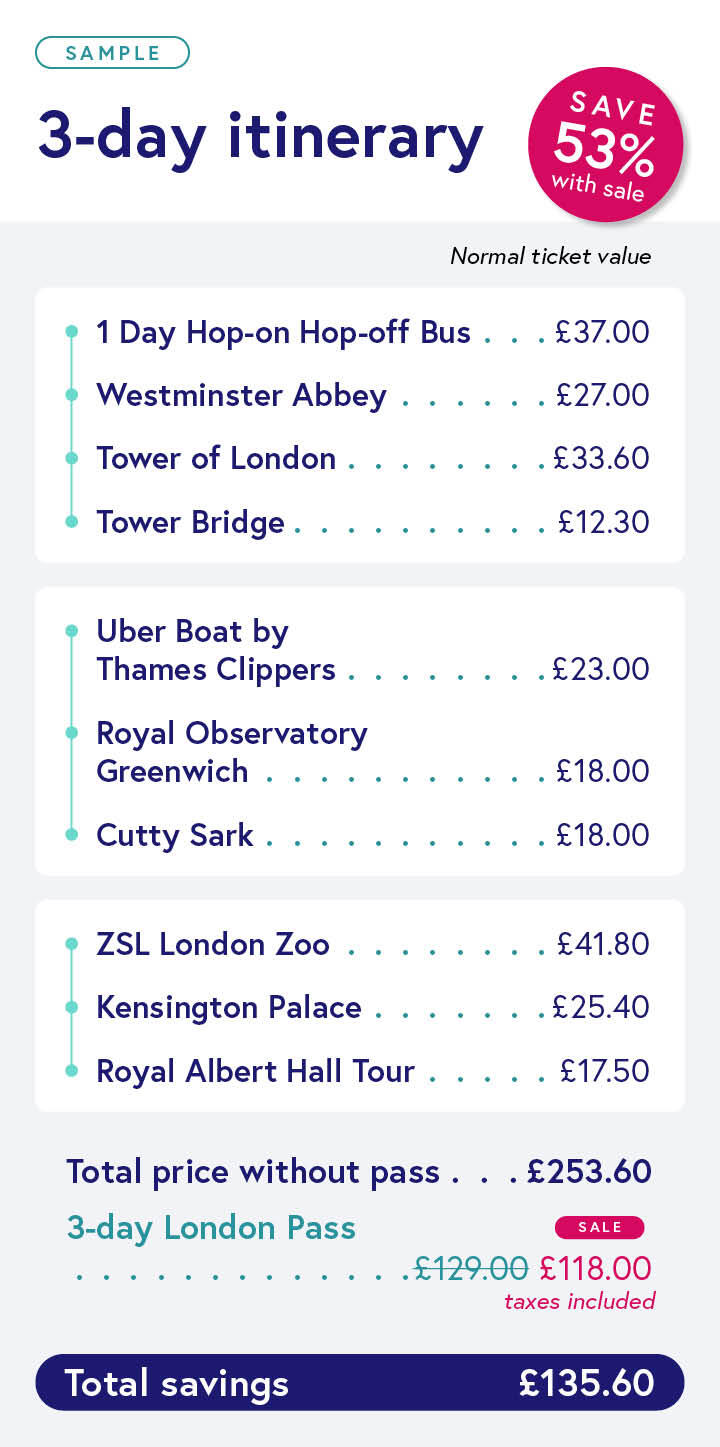 We calculate our savings by comparing the London Pass price to the combined normal ticket values - these were last updated on April 1, 2023.
Our savings guarantee
You'll save on your trip with The London Pass – that's our promise! And if you don't, we'll refund you the difference.  
90-day money-back guarantee
Buy with confidence! All non-activated passes are eligible for a refund within 90 days from your purchase date.