Instant delivery. Effortless sightseeing.
Have you discovered the Go City® app yet? It puts 80+ attractions, experiences, and tours at your fingertips. It helps you to stay in the know while on the move, with attraction information, exclusive content, and pre-booking information.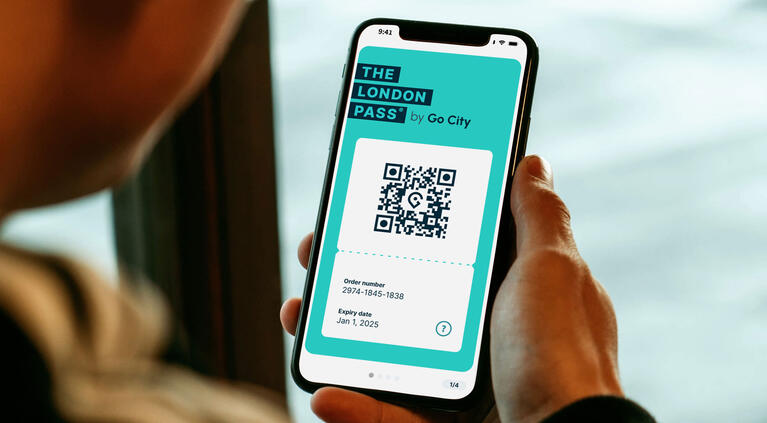 How do I get a digital app?
Links to download the free Go City app will be included in your confirmation email. 
Or, you can visit the App Store or Google Play Store to download it for free now.
What are the benefits of the Go City app?
Local insight: browse the opening times and history of over 80+ top London attractions and lesser-known sights.
Build your day: choose from our curated itineraries or build your own to plan your trip. Tap the heart to 'favourite' attractions.
Interactive map: explore London effortlessly. Use the interactive map to locate the attractions near you.
How do I activate my London Pass?
Once you've downloaded the Go City app to your phone, enter the order reference number (LPAxxx) and verification code in your confirmation email. Your pass is only activated when you scan in at your first attraction and is valid for consecutive days – not 24-hour periods.