Buckingham Palace is a must for anybody visiting London. Maybe you're a massive fan of the royal family, or you simply want to see one of Britain's biggest cultural landmarks. No matter. You'll find something to love inside its large, lavish walls.
The palace has a rather long and colourful history. It wouldn't be British without one. So, without further ado, here are some fascinating facts about Buckingham Palace you may not have known.
Queen Victoria was the first English royal to live at Buckingham Palace
Buckingham Palace was commissioned by King George IV in the late 1700s, though its history goes much further back. As far back, in fact, as the Middle Ages, when the site formed part of the Manor of Ebury. We haven't heard of it either.
The site went was used for different buildings by different people, including Henry VIII back in the 16th Century. However, once King George IV's planned work was completed, he never even had the chance to call it home.
Its first official resident was Queen Victoria, who moved in a few years later in 1837. It was only then that the palace became the official royal residence. Since then, many monarchs have come and gone. And to this day, it remains Queen Elizabeth's home. Why settle for anything less, Your Majesty?
The State Rooms are only open to the public in the summer
Since Buckingham Palace is very much still a functioning royal residence, throwing its doors open to the public isn't always practical. That's why they only open up during August and September when Queen Elizabeth heads off to Scotland for the summer holidays.
Of course, that means you won't catch a glimpse of the Queen at any point of your visit.
The palace is full of masterworks of art, some of which you'll definitely recognise
The Royal Collection of artworks spans sculptures, paintings, tapestries and more. But what you'll see in the palace is just a small collection of the gigantic treasury. That said, you'll still come across an occasional Rembrandt or Rubens displayed for everyone to see.
One of the highlights is the massive painting of Queen Victoria's coronation, which has to be seen to be believed. It's really big.
The palace went way over budget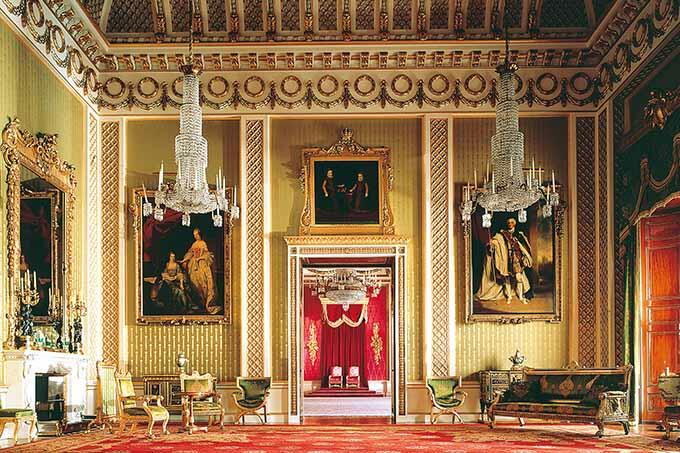 The original Buckingham House was transformed by the esteemed architect John Nash into what it is today. However, he accidentally went over budget. Take a look at the gilded detailing and you'll probably have an idea as to why.
He was eventually fired from the project. But without his mistake, we would have the palace we all know and love today. So really, Nash should be pardoned. If that's a thing that can be done.
There are over 700 rooms in the palace
Buckingham Palace has hosted thousands of visitors throughout the years. And with a whopping 775 rooms, it's not hard to see how. That includes 52 royal and guest bedrooms, 188 staff bedrooms, 19 staterooms and 78 bathrooms.
All told, it's safe to say that there's more than enough room for the Royal Family. Even if there are many more royal children to come. At least we might get some more national holidays if they do. That's how it works, right?
A massive fan of the royal family managed to break in three times
One of the many Buckingham Palace facts you may not know is about Edward Jones. Who's Edward Jones, we hear you cry out in wonder? Well, little Edward Jones was a kid who was pretty fascinated by the royal family. So much so that he managed to sneak into the residence three times. Well, at the very least he was caught three times.
He managed to steal Queen Victoria's underwear (Edward!), as well as food from the kitchens. He even boasted to the press that he'd sat on her throne. Not the smartest move, Master Jones. He was eventually exiled to Brazil. Where, presumably, he attempted to break into people's houses and sit on their chairs. We cannot confirm nor deny whether he did that. Use your imagination.
Hundreds of people currently live in the palace
It's not just Queen Elizabeth, sitting on her own in the ballroom. Prince Phillip and Prince Edward, his wife and children all also reside there. There's all the small matter of the royal household – there's a casual 800+ staff who also call the palace home.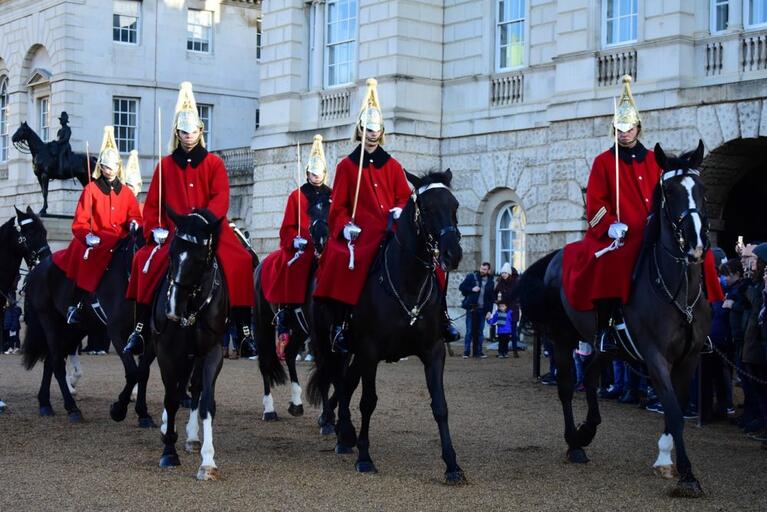 There are a few unexpected things in the palace
No list of Buckingham Palace facts would be complete without looking at a few surprising additions. Besides the throne room and the sprawling grounds, there's a lot going on inside its walls.
There's a cinema, pool, post office, police station, clinic and even a cash machine. Buckingham Palace is basically its own opulent little village.
Throughout WW2, the royals refused to leave the palace
If you're British, prepare to feel more patriotic than ever before. As you may know, London was bombed heavily throughout World War Two. And, with Buckingham Palace being the cultural landmark it was, it became a massive target.
Despite being advised to leave for their own safety, King George VI and Queen Elizabeth kept calm and carried on, refusing to leave. Even though the palace was hit nine times over the course of the war. Rule, Britannia. Rule.
There is a way to tell if the Queen is home
If you think you're popping by for a spot of tea with the royal family, you obviously can't you common oik! However, if you're passing by and wish to wistfully wonder whether the Queen is in, well, you're in luck. There's a super-secret code to tell if the Queen is in. Want to know what it is?
It's so secret. It's all to do with a flag. If the Union Flag is flying over the palace, then you're out of luck - she's not at home. However, if a royal standard flag is, then she is. Yes, a masterful piece of secret deception, to be sure. Just don't tell everyone because it's a brilliant secret.
 
And those are our favourite Buckingham Palace facts that you definitely didn't know. Got any more tasty morsels of Buckingham gossip? Let us know below. And if you love palaces, you'll love Kensington Palace.
And if your royal fever simply won't let up, why not check out Winsdor Castle, Hampton Court Palace, or learn a little more about everyone's favourite Tudor tyrant King Henry VIII, oh and don't forget to learn more about the Westminster Abbey Tombs!