London's reputation as one of the most expensive cities on the planet is not without justification. Grimacing out-of-towners can often be seen experiencing this first-hand as – in a state of utter bewilderment and disbelief – they count the meager change from a ten pound note after purchasing their first London pint. Luxury hotels, Michelin-starred restaurants, and consistently high demand due to its evergreen status as one of the world's top bucket-list city destinations: all of these things help keep London prices sky high.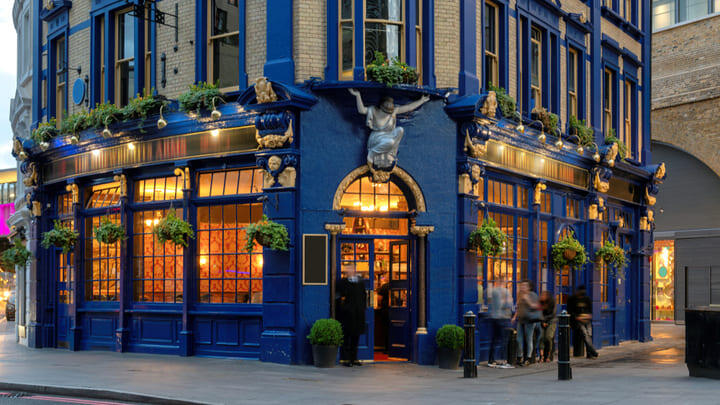 Now the good news: it is possible to visit London on a budget. A little savvy here, a willingness to sleep in the suburbs there and hey presto, you have the beginnings of a wallet-friendly London adventure on your hands. Read on for our top tips on how to visit London on a budget…
Budget London Accommodation
Ok, so you're going to have to manage your own expectations here. You'll be hard-pushed to find anything but the most basic hotel room in central London for under £100 a night. And there's no way in a zillion years you're going to be staying at The Ritz. The key here is to focus your accommodation search outside London's zones 1 and 2. Zones 3–6 are still well-connected, but obviously the further you get from the center of town, the more palatable the prices. Find somewhere with a Tube station nearby to keep you within reach of the main attractions and you're sorted. You'll find deals that won't break the bank in the likes of Stratford, Hammersmith (pictured below), Islington and even King's Cross.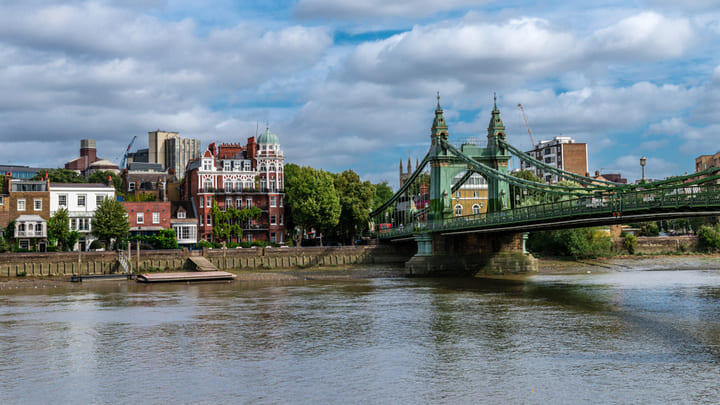 Budget hotel chains like Travelodge, Ibis and Premier Inn also help keeps cost down and, if you don't mind sharing, hostel chains including Safestay and St Christopher's Inns have properties in convenient locations including Greenwich, Holland Park, Camden and London Bridge. Airbnb can also be a good money-saving option, especially if you're traveling in a group. Again, aim for the suburbs for the best bargains
Getting Around London on the Cheap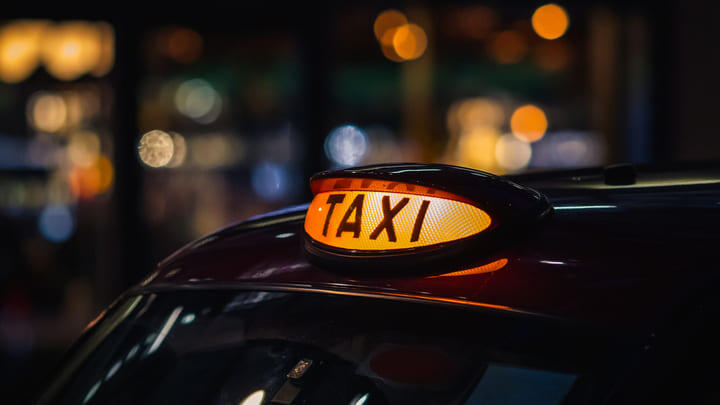 London's iconic black hackney cabs are great for #humblebrag vacation selfies, but bad bad bad for the bank balance! Instead, stick to public transport. A one-day travelcard covering unlimited tube and bus travel within zones 1-3 costs less than £10. You can tap in and out of public transport to your heart's content using your bank card, safe in the knowledge that you'll never exceed that daily cap. If you must take a cab, apps like Uber provide cheaper alternatives to black hackneys, especially for longer trips.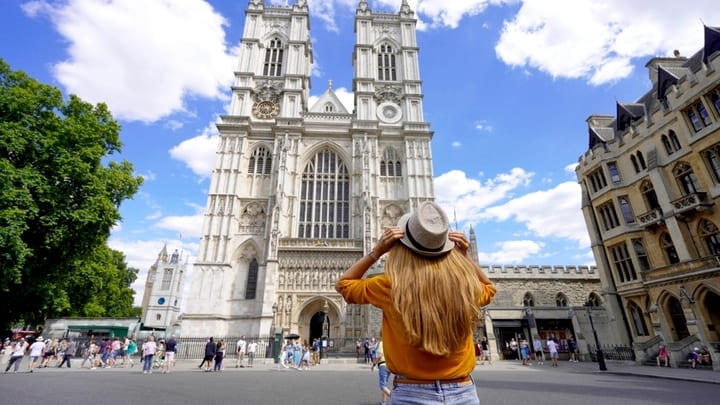 Walking London can be fun, too. Yes, it's huge, but a lot of the major attractions are within a short distance of one another. For example: you could stroll from Westminster Abbey to Leicester Square, taking in Big Ben, 10 Downing Street and Trafalgar Square along the way, in around 30 minutes. Just grab a map, plan your route and off you go! 
Free and Discounted London Attraction Tickets
Budget-conscious travelers with even a passing interest in art and history will be in clover in London, where a huge number of museums and galleries are absolutely gratis to enter. And not just any old museums and galleries either. We're talking the likes of the National Gallery, a celebration of European art through the ages, from da Vinci to Turner. Then there's the mighty Tate Modern, that IG-tastic former power station that houses crucial works by Pollock, Picasso, Rothko, Klee, Warhol, Lichtenstein, Monet and more. Also free is the mighty British Museum, only the largest collection of historical artifacts on the planet (eight million-ish, in case you were wondering), including the Rosetta Stone, the Elgin Marbles, and an Easter Island statue. Meanwhile Kensington's neighboring Natural History and Science museums are the kinds of places kids and adults alike can lose themselves in for hours at a time – and it's all fantastically, unbelievably free!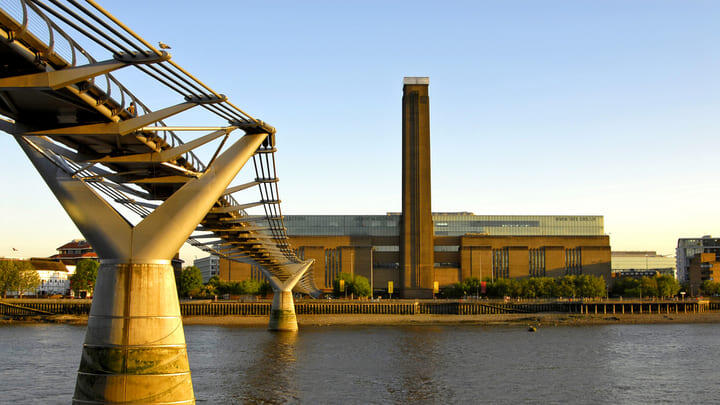 There are further savings to be made with the London Pass. If you're planning to visit a number of bucket-list landmarks and take a tour or two, this could be very much the option for you. Holders of the pass can access as many attractions as they like for up to 10 consecutive days, including major hitters like Westminster Abbey, the Tower of London, The View from The Shard, London Zoo, the Cutty Sark and Kew Gardens. It also includes hop-on hop-off bus tickets, football stadium tours, canal cruises and much more. You can save up to 50% compared to what you'd spend on the door. An absolute boon for budget travelers, in other words. Find out more about it and get yours here.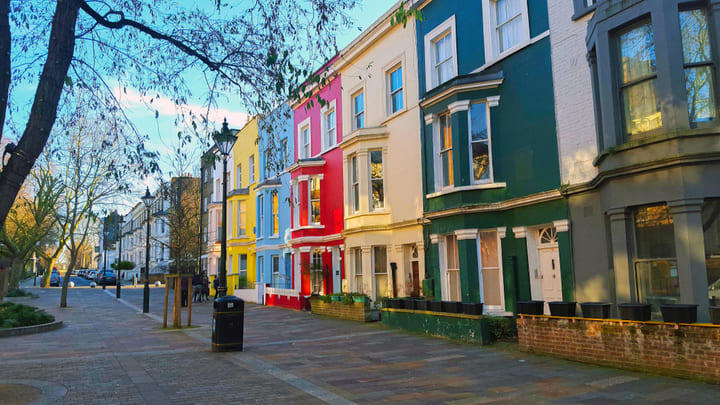 It almost goes without saying – but is worth pointing out anyway – that strolls around London's most Instagrammable neighborhoods will also cost you absolutely nada. We're talking Portobello Road with its candy-colored houses and lively bric-a-brac stalls; atmospheric Whitechapel and Brick Lane, the picturesque village vibes of pretty Greenwich, and the embarrassment of riches that is the Thames's South Bank. Wander from bustling Borough Market to the London Eye for a visual feast that takes in soaring Southwark Cathedral, painstakingly replicas of Sir Francis Drake's Golden Hinde galleon ship and Shakespeare's Globe Theatre, the Tate Modern, and stunning cross-river views of St Paul's Cathedral.
London's Cheapest Eats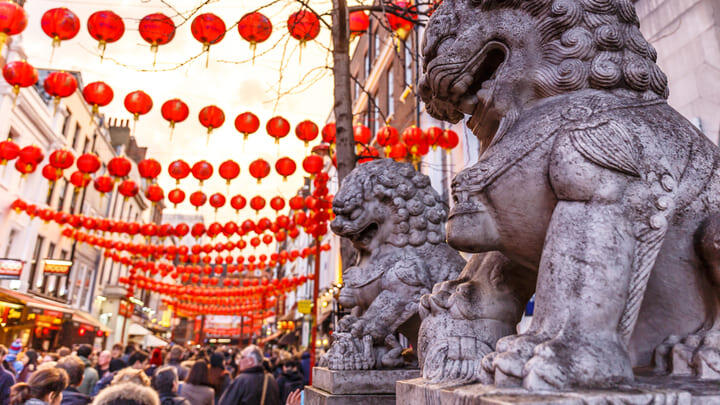 If you're visiting London on a budget, you'll definitely want to familiarize yourself with the nicest and cheapest ways to eat. Dodge the fast food chains and give tourist traps around Covent Garden and Leicester Square as wide a berth as possible. With the exception, that is, of Chinatown, where you can still bag a satisfying bowl of noodles or fried rice for less than the cost of a London pint. Eating early or late is also a good trick. Pre-theater set menus available between around 5PM and 7PM offer genuinely good value in the heart of town, while apps like Too Good To Go are worth checking out for end-of-night bargain bites, when unsold restaurant meals are turned into pocket-friendly takeaways to avoid having to throw them away. It's also worth checking out voucher sites like Groupon and Wowcher for discounted dining experiences in London pubs and restaurants.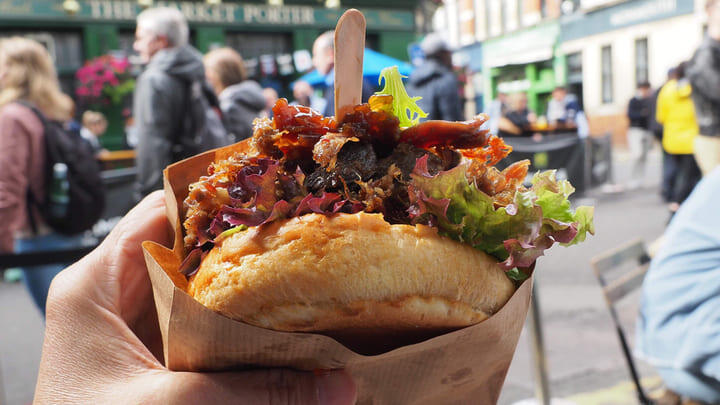 London's street food is also second to none and – while perhaps not exactly cheap by international standards – means you can have a filling meal on the move for waaay less than the cost of a sit-down London pub or restaurant dinner. Hit up Brick Lane for some of the best falafel and bagels in town. The only danger in this East End foodie mecca is that you'll be tempted into emptying your wallet at one of the many inviting Bangladeshi restaurants or vintage boutiques that line the street. Then there's the sensory saturnalia that is Borough Market by London Bridge station. Here, beneath the atmospheric railway arches lies a whole world of gourmet treats. Think delectable duck confit sandwiches, farm-fresh pork burgers, halloumi salads, regional cheeses, giant cream-filled donuts, craft ales, freshly brewed specialty coffee and, well, pretty much anything else you can think of. Yum!
Save on

things to do in London
Save on admission to London attractions with the London Pass. Check out @londonpass on Instagram for the latest top tips and attraction info.