South London is the catch-all term employed for much of the area 'sarf' of the River Thames, a mystical zone where West End cabbies fear to tread and where the cool kids hang out at trendy Peckham and Brixton cocktail bars. It's also where you'll find fab London landmarks like the Crystal Palace Park dinosaurs, Brockwell Lido, and the fascinating Horniman Museum with its famously overstuffed walrus mascot. Read on for our pick of the South London attractions you should go out of your way to see.
Greenwich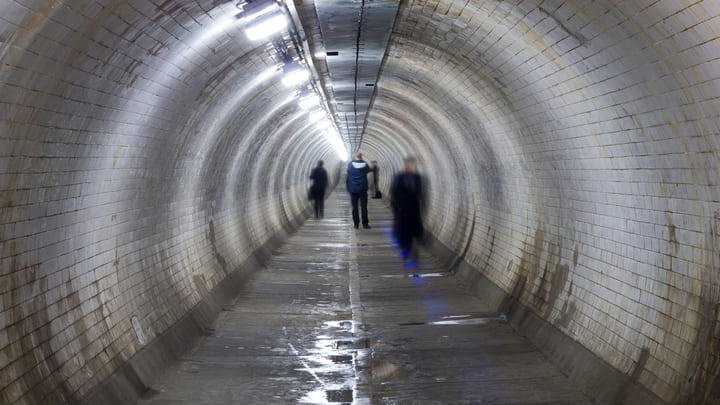 There are a great many attractions to tempt day trippers to ultra-hip Greenwich, the historic village that sits on a sharp bend of the Thames's south bank. Chief among these are the Cutty Sark, Royal Museums and Royal Observatory, but there's loads more to enjoy here. Shop the cute Greenwich Market (and sample some of the wonderful street food here while you're at it); take in fine city views from Greenwich Park; and check out the latest contemporary art, fashion and photography from local artists at the NOW Gallery. But, most of all, don't miss the chance to take a stroll beneath the Thames itself, via the awesome Greenwich Foot Tunnel. This marvel of early 20th-century engineering is 1,215 feet of cast-iron, concrete and white-glazed tiles, set 50 feet beneath the surface of the river. Emerge at the southern tip of the Isle of Dogs for spellbinding views back across the Thames to the Royal Observatory.
The Crystal Palace Park Dinosaurs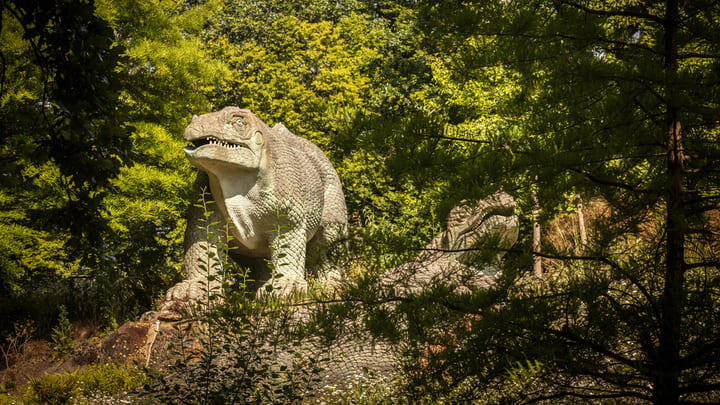 Named for the huge glass structure that was relocated here from Hyde Park following the Great Exhibition in 1851 (but sadly now long gone), Crystal Palace Park is a typical Victorian pleasure garden that retains many of its playful original features and quirks. Case in point: the much-loved crumbling dinosaur sculptures that bask in and around the lake. What these beautiful beasts lack in realism they more than make up for in charm, with the high camp of the megalosaurus proving a particular highlight. Fill your boots with fun selfies then stroll the park's curvaceous lanes, taking in replica sphinxes, haunted statues, a cool maze, and Crystal Palace Bowl, the legendary outdoor venue where Bob Marley played his last ever UK gig.
Horniman Museum and Gardens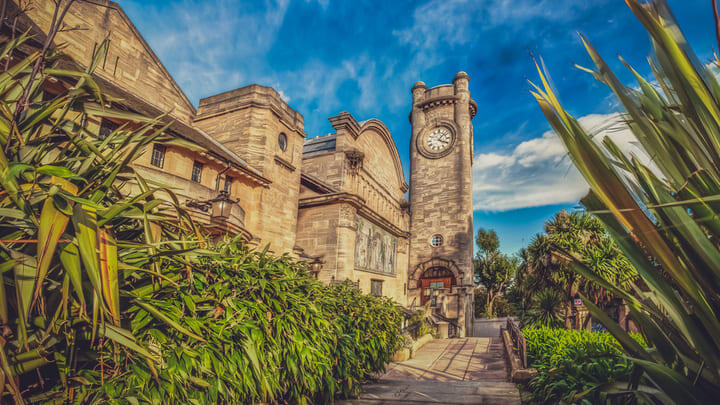 It's a truth universally acknowledged that London's smaller museums are often its most interesting. The Horniman proves the theory by way of a fascinating collection of some 350,000 anthropological artifacts that includes Asian puppets, European wind instruments, Navajo textiles and more. Equally eye-popping is the natural history section, where the menagerie of taxidermy beasts of yore includes the overstuffed walrus that is the museum's emblem. He's been around since 1901– that's as long as the museum itself. Look out too for the 'Horniman merman' – truly the stuff of nightmares.
Brockwell Lido
Swimming outdoors at all times of year is a peculiar pastime of South Londoners, with the hardiest of swimmers frequenting the iconic Brockwell Lido right through the depths of winter. Let's be clear: this art-deco South London landmark is a) open-air and b) unheated, so you might want to consider visiting in the somewhat sultrier summer months, rather than during a January blizzard. Though, boy, nothing will earn you the right to that post-dip hot chocolate (with extra marshmallows) faster than a 40°F dip in your smalls.
Brixton Village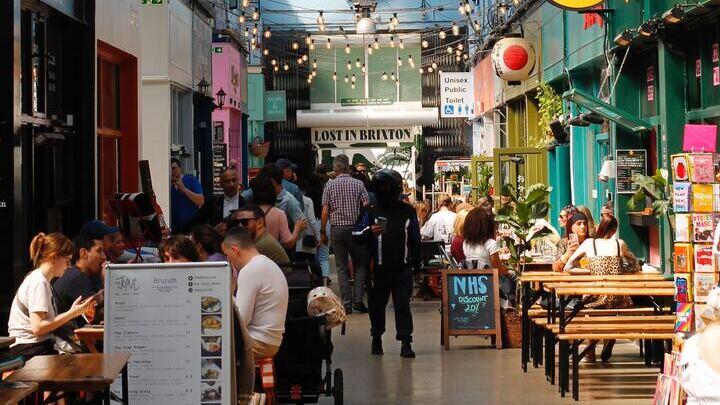 Brixton's bright lights and eye-candy street art will have your camera popping the second you step off the Tube. Pay homage at the shrine to Brixton boy David Bowie, then follow the huge neon sign down Electric Avenue to Brixton Village, humming the classic Eddy Grant hit as you go. Inside this covered foodie mecca, trains thunder overhead and the heady aromas of jerk chicken and freshly roasted coffee intermingle. Roll the dice and take your pick from – deep breath – artisan pizza, belly-busting burritos, dirty burgers, Vietnamese street food and more. But the smart money here goes on colorful modern Caribbean cuisine: curried mutton roti, cod fish fritters, fried plantain and spicy rice for the win.
Dulwich Picture Gallery
Housed in a Grade II-listed early 19th-century building designed by Regency architect Sir John Soane, Dulwich Picture Gallery packs a quite extraordinary punch for its relatively diminutive size. For inside this South London gem is where you'll find one of the country's finest collections of Old Masters, some 600 pieces with a focus on French, Italian and Spanish Baroque art and British portraits from the Tudor era to the 19th Century. Rembrandt, Canaletto, Gainsborough, Rubens and Constable provide some of the best wow moments. 
Nunhead Cemetery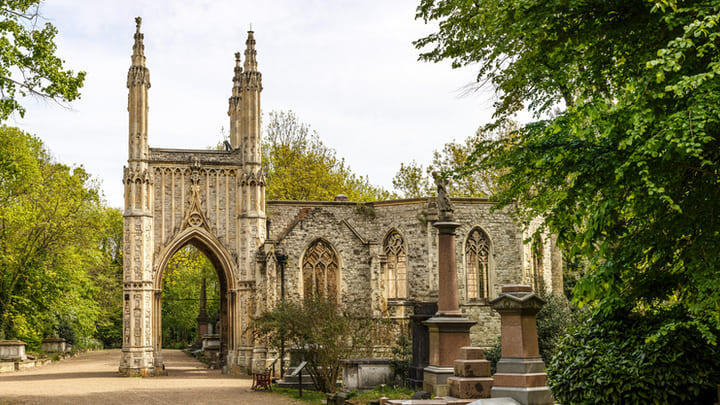 The second-largest and arguably most impressive of London's Magnificent Seven Victorian cemeteries, Nunhead promises 52 acres of haunting landscape for tombstone tourists to explore. Think grand, vine-clad memorials to the great and good of 19th and 20th Century London, including inventors, engineers, MPs and music hall legends of the Victorian era. As woodland has encroached on the cemetery over the years, so too has the native wildlife. Arrive at just the right twilight hour for spooky sightings of tawny owls, pipistrelle bats and urban foxes.
Maltby Street Market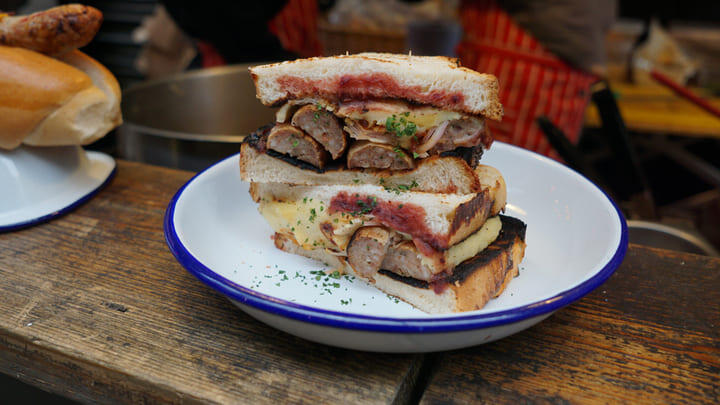 One of London's cooler but lesser-known markets, Bermondsey's Maltby Street is the kind of place to arrive hungry and leave with a great big sourdough cheese toastie-induced smile across your face. There are cool street food stalls galore at this weekend market, which takes place beneath soaring Victorian railway arches, providing the perfect backdrop to your next set of IG food shots. Try waffles with fried buttermilk chicken, Venezuelan rainbow arepas and black pudding scotch eggs for the win, then hit up Bermondsey's nearby 'beer mile' to sample some of the coolest craft ales in town, fresh from the brewery taprooms.
Streatham Rookery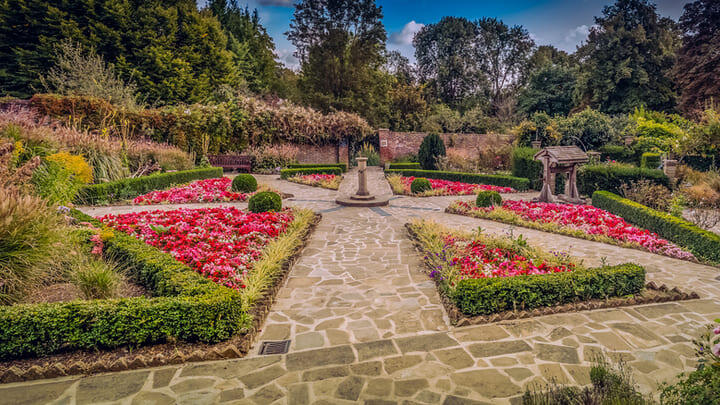 South London attractions don't come much more manicured than Streatham Rookery. Set within Streatham Common, this hidden gem is one of the city's finest formal gardens, its cascading terraces crammed with ornamental hedges, lily-covered ponds, stone sundials and vibrant beds of wildflowers and herbaceous plants. Grab a mini picnic from the café and find yourself a quiet nook to watch the birds, bees and butterflies flitting among the plants and trees. You might even be lucky enough to catch an open-air theatrical performance here in summer.
Save on Activities and Attractions in London
Save on admission to London attractions with The London Pass. Check out @GoCity on Instagram for the latest top tips and attraction info.