Attractions near London Bridge
Discover this bustling London neighbourhood with our guide to London Bridge attractions and landmarks
London Bridge is one of the most popular areas in London for its wealth of historic sites, impressive modern landmarks, as well as its strong reputation for great food and drink. On the famous south bank of the River Thames, London Bridge is easy to get to and easy on the eye with its cobbled streets, winding alleys and river banks, making its urban landscape one of the best in London.
From Tower Bridge (often mistaken for London Bridge) to the delicious Borough Market, or even the spooky London Bridge Experience and wartime HMS Belfast, there are many things to do in the London Bridge area. 
London Bridge Attractions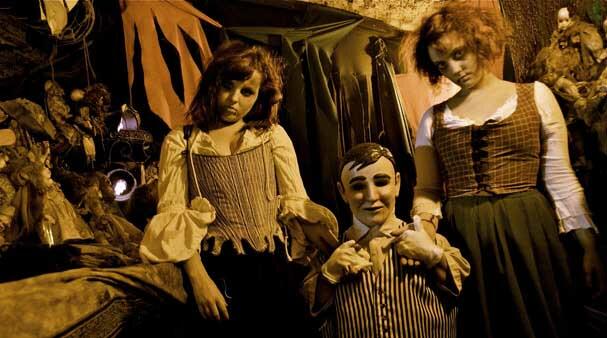 The London Bridge Experience is a do-it-if-you-dare kind of attraction. Under the arches of London Bridge station you'll go deep underground and journey through centuries of London history, from the Roman invasion, to the Great Fire of London and the brutal murders of Jack the Ripper. Take the tour into the Tombs and relive the tales of the city's forgotten folk…
Not to be mistaken with London Bridge, Tower Bridge as it's rightly called, is London's oldest and most historic river crossing. It's one of the most recognizable landmarks in London and a must-see on anyone's visit to the area. Suspended over the river, the new Glass Walkways give you unparalleled views and the Victorian Bascules are on show in the Engine Rooms – they still operate the bridge lifts to this day.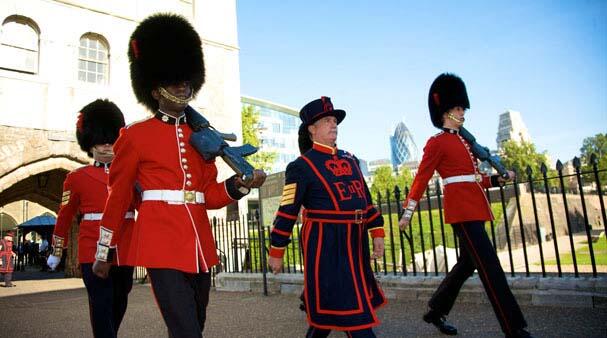 The Tower of London is arguably London's most popular attraction and one of the most impressive sights in the London Bridge area. A historic fortress from the time of the Norman Conquest, it's been a prison, palace and menagerie over the centuries. The Tower of London is famously home to the Crown Jewels and a tour by a Yeoman Warder is not to be missed!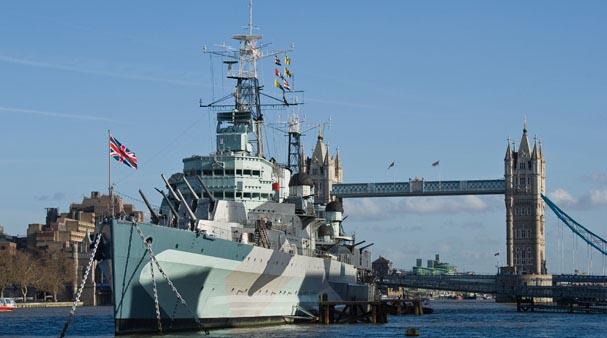 HMS Belfast is the legendary battleship which served in the Second World War and the Korean War. Now, taking pride of place on the River Thames by Tower Bridge, she is free to explore, both above and below deck. Learn what life was like on board and the military victories she had as a vessel. If you're a fan of British military history, HMS Belfast is for you!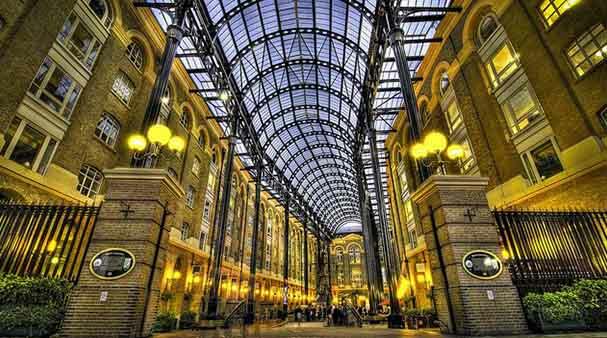 Hay's Galleria
If you're after a picturesque place to stroll through to get out of the rain, Hay's Galleria is the perfect place to take shelter. This old warehouse and wharf, Hay's Wharf, is a Grade II listed building and one of the finest buildings along the river. Take a look in the small shops and stalls inside, or stop for a coffee or bite to eat at the many restaurants, pubs and cafés indoors.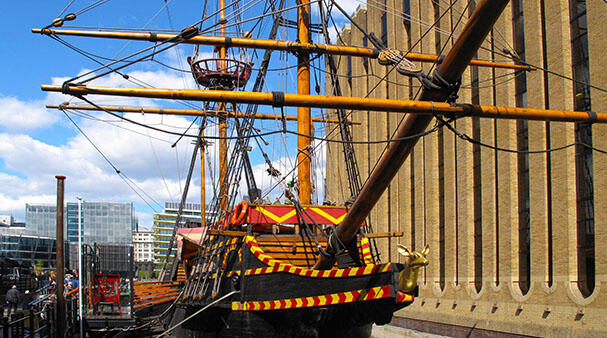 Another historical ship in the area - this Elizabethan Galleon ship is quite a sight to behold amongst its more contemporary architectural neighbours. A full-size reconstruction of Sir Francis Drake's flagship, the Golden Hinde is a living-history museum offering insight into what it was like to sail the mighty seas during the adventurous days of the 16th century.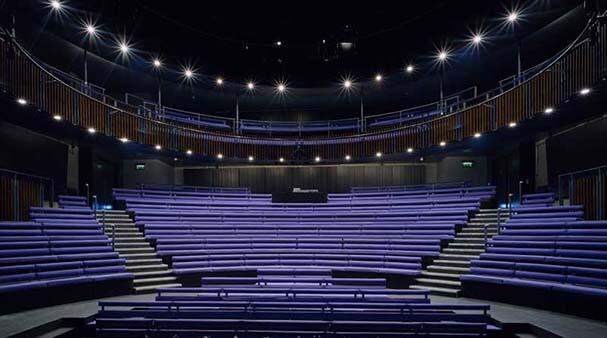 Unicorn Theatre
If you like a bit of theatre, the Unicorn is a great place to get a fun, cultural fix in London. One of London's great modern theatres, the Unicorn puts on interactive plays to appeal to and involve young audiences. The schedule is ever-changing, so visit their website to see what's on and book your seats in advance.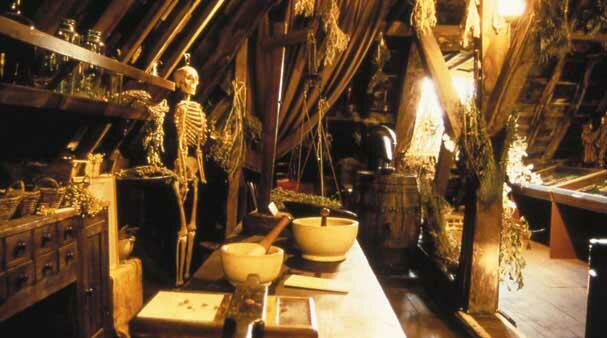 You'll never complain about healthcare ever again after a visit to the Old Operating Theatre Museum! Stepping back in time you can see how far medicine has come from herbal remedies and unsanitized conditions. Visit this fascinating collection of medical supplies, surgical equipment and an old operating table to experience a truly unique London museum.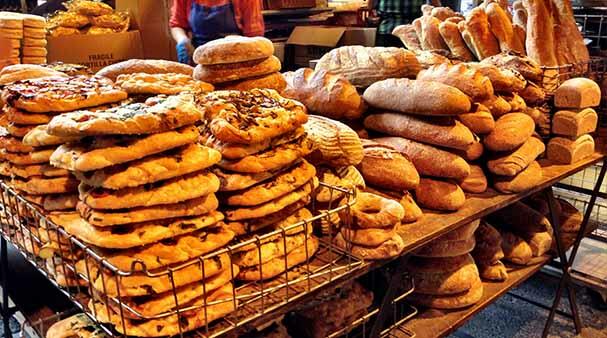 London Bridge Area Guide
Borough Market 
To really make the most of your London Bridge experience you must pay a visit to the delicious Borough Market. As one of the most popular food markets in London, it offers a wealth of fresh British and international foods – from French cheeses, Spanish olives, Mexican burritos to good old English cakes. Make sure you go with an empty stomach as you'll want to sample from more than one stall!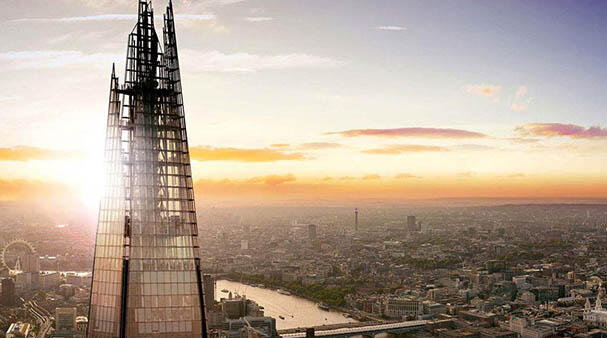 Arguably London Bridge's most iconic modern monument, The Shard is the tallest building in London and is famed for its luxury, world class hotel, Michelin starred restaurants and viewing platforms at dizzying heights. The View from The Shard is one of the best places to go to get a unique view over London and from the 69th or 72nd floor you've a choice of an indoor viewing platform or open air terrace from which to cast your eye over the capital. If you want to splash your cash, why not book a table at one of the five star restaurants to enjoy on your way down!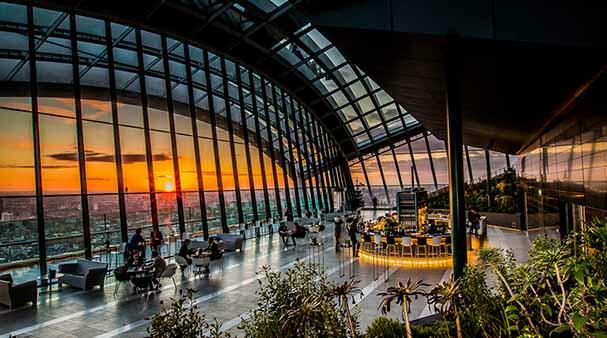 Sky Garden 
One of London's newest and most exciting concepts and venues to open, the Sky Garden is London's highest garden, situated in the Walkie Talkie building in the heart of the City. Lose yourself in this green oasis, featuring an observation terrace and landscaped gardens, and take in breath-taking 260 degree panoramic views, showcasing the beauty of London. You can even enjoy a drink at the Sky Bar as the sun goes down to complete a delightful visit.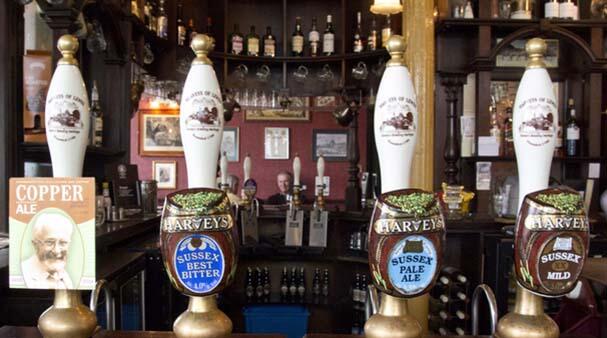 Royal Oak Pub
Sit down to a Full English Breakfast or tuck into a Sunday Roast in this typical English Pub. The Royal Oak is one of the most popular London Bridge pubs and is a great destination for a wide range of beers. Voted one of the UK's top 10 pubs, you can be sure to enjoy your visit as you tuck into their warm dishes, sipping on a cool pint.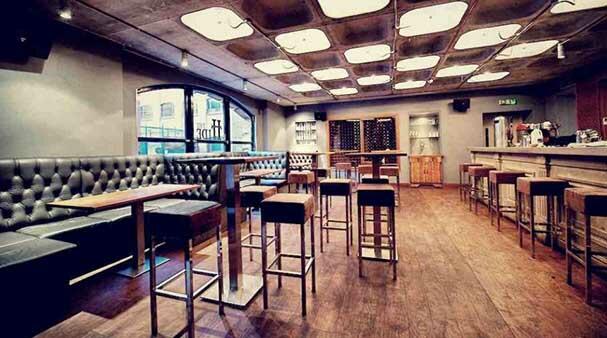 The Hide Bar
One of London's most quirky bars, The Hide Bar is tucked away around the corner from London Bridge on the popular Bermondsey Street, and is so secret that you really need to know where it is – and make a reservation in advance to guarantee you get in. But it's worth it, and you can rely on The Hide Bar for a good night out. Choose from a long list of expertly made cocktails and get dressed up for the occasion.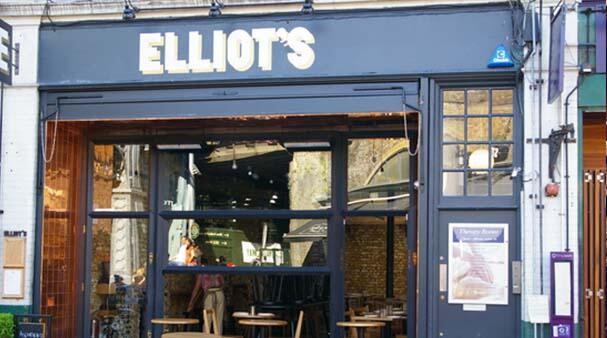 Elliot's Café
Elliot's sources all of its menu and food from the fresh produce at Borough Market. It's organic and fresh, so a hit with those interested in healthy yet enjoyable eating! With an impressive food and wine menu, it's a great place to go at any time of day. If you time it right, there are even a few tables outside in the sun too, which make for a great people-watching spot.
Roast Restaurant
London Bridge's answer to the perfect roast, Roast Restaurant in Borough Market is 'deliciously British' and offers a range of roasts to tuck into – complete with all the trimmings. Forget your pub lunch, if there's one place you're going for your last London roast, it has to be here. Choose from chicken or pork, goose fat potatoes and pigs in blankets. Who said you had to wait until Sunday?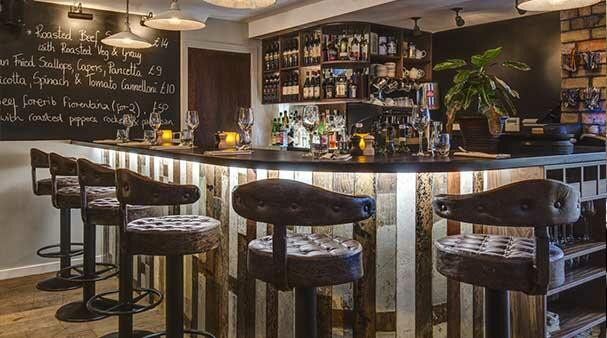 Antico Restaurant
Dishes are kept simple in the hopes of every single ingredient showcasing its clarity of flavour. With a menu that changes by the season to ensure the highest quality of ingredients, Antico blends its old-fashioned authenticity with a fresh approach making it a perfect fit for the contemporary palate. With a focus on delicious food and friendly service, Antico epitomises a well-rounded night out.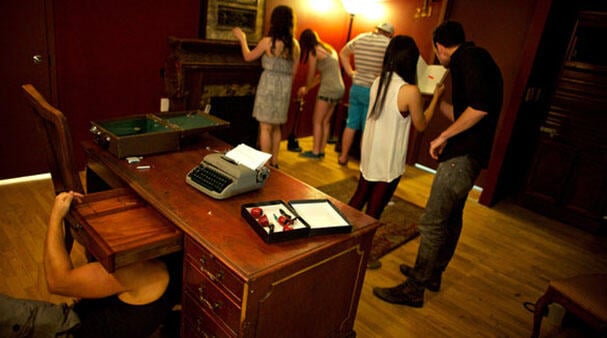 Escape Rooms 
Challenge your mind and logic at the Escape Rooms, London Bridge's newest and most exciting experience. Based on the Japanese online game 'Takagism' players are locked up in a room and have to work together, solving puzzles to try and escape. Clues are hidden around the room so you'll need your thinking caps and some great team work! A hit experience around the world, Escape Rooms will have you talking about it for months.
If it's one thing you do on your trip to London, visit the London Bridge area. From sky-high views over the city, to fine dining and market food, there is plenty to keep you busy. Spend a day walking the cobbled streets and along the river and marvel at the history and heritage of this part of the city.