The sheer proliferation of must-see attractions in London means even long-term Londoners might confess (in hushed tones) to never having been inside the British Museum or up The Shard. So just imagine what it must be like for the first-time visitor, overwhelmed by visions of Beefeaters, red telephone boxes and great stately castles, cathedrals and palaces. Four days is a solid amount of time to get a flavor of London and immerse yourself in its storied history and vibrant culture. We've put together a suggested itinerary which, while inevitably missing a few big hitters, nevertheless includes many of the bucket-list landmarks you came here for. Dive in for our guide to spending 4 days in London, including:
Westminster Abbey

Big Ben

Buckingham Palace

The British Museum

The Tower of London

Brick Lane

St Paul's Cathedral

Shakespeare's Globe

The Shard

The London Eye
Day 1: Historic Central London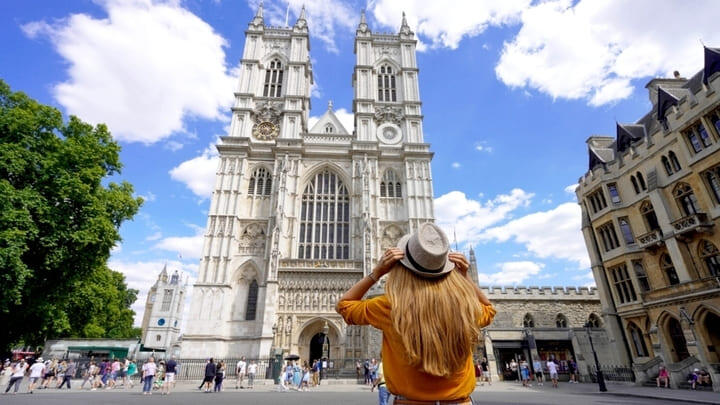 There's no better way to begin a 4-day trip to London than by stepping out of Westminster station to be met with the ear-rattling bongs of Big Ben, which stands proudly between Parliament Square and Old Father Thames. This is also where you'll find the Houses of Parliament and, perhaps London's greatest landmark, Westminster Abbey, a Gothic masterpiece that just oozes history. Explore its vast, hushed halls beneath dramatic vaulted ceilings, kaleidoscope stained-glass windows and tombs of such literary luminaries as Shakespeare, Chaucer and Dickens.
Take time to soak it all up before heading round the corner to Buckingham Palace for the Changing of the Guard at 11am then, as the crowds disperse, make your way back along The Mall to Trafalgar Square. Ogle Nelson's Column and its fearsome stone lions, and pop by the (free!) National Gallery to experience the very best in European art through the ages, from da Vinci to Turner.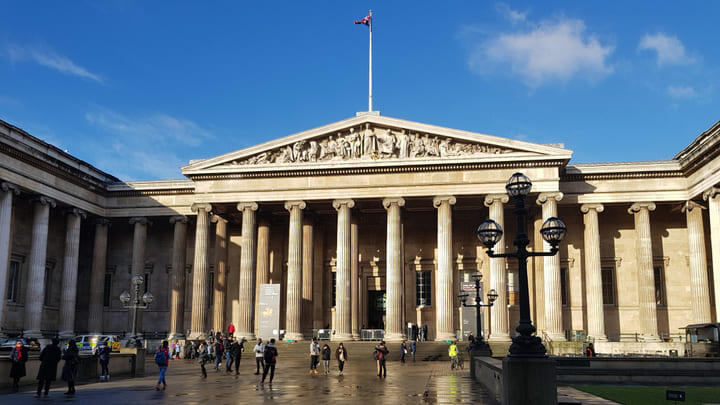 After grabbing a quick late lunch in lively Soho (trust us, you'll be spoiled for choice!), hit up the nearby British Museum. Highlights of its eight-million-plus collection of ancient artifacts include the Rosetta Stone, the Elgin Marbles, and an Easter Island statue. 
Heck, if you're not all cultured out by now, you could even take in an evening show in London's legendary West End theater district. Classics running on and around the glittering Shaftesbury Avenue include Agatha Christie's The Mousetrap (over 70 years and counting), Les Misérables and Phantom of the Opera.
Day 2: Heading East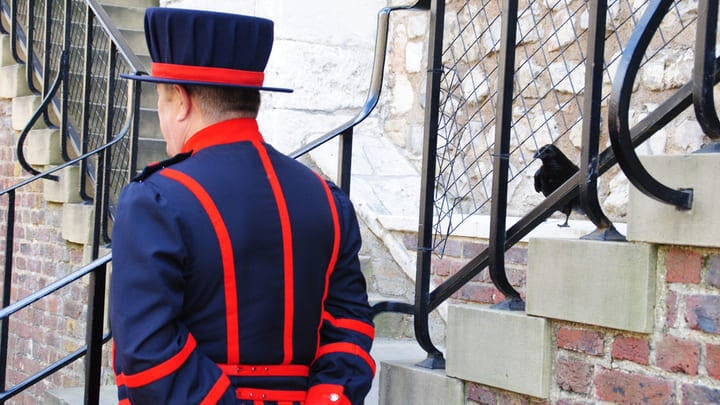 Your camera roll is about to go into overdrive today as we head east, upriver, into the City of London. Today's first stop is St Paul's Cathedral. This curvaceous icon of the London skyline was born from the ashes of the Great Fire of London and has survived two World Wars and presided over countless royal weddings, state funerals and other national events. So it's fair to say you'll feel the weight of all that history as you step inside and take in the 17th-century Grand Organ, huge gilded altar, and cavernous crypt. 
A little further east, the Tower of London has served as a fortress, a palace, a prison and a zoo in the 1,000-or-so years since it was built. It's where two of Henry VIII's wives were beheaded (Anne Boleyn and Catherine Howard, since you're asking), and where the children of Edward IV – known as the Princes in the Tower – vanished without trace in 1483. Visitors can explore the grounds and castle keeps, say hi to the smartly dressed Yeoman Warders (aka Beefeaters) and check out the Crown Jewels collections, featuring more priceless royal artifacts than you can shake a diamond-encrusted scepter at.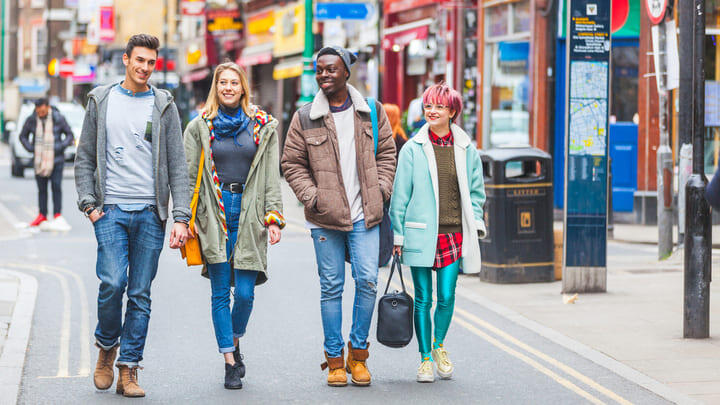 And now for something completely different. Brick Lane is one of London's most colorful streets. And we mean that quite literally: vibrant art adorns just about every available surface here. Take a wander along this long, iconic thoroughfare, pausing to snap the ubiquitous art and shop hip indie boutiques and flea markets that heave with retro fashions, vintage vinyl records and more. Brick Lane is also an absolute mecca for foodies, so don't miss the chance to refuel with some of the best bagels and Bangladeshi curries in England.
Day 3: A Little Local Flavor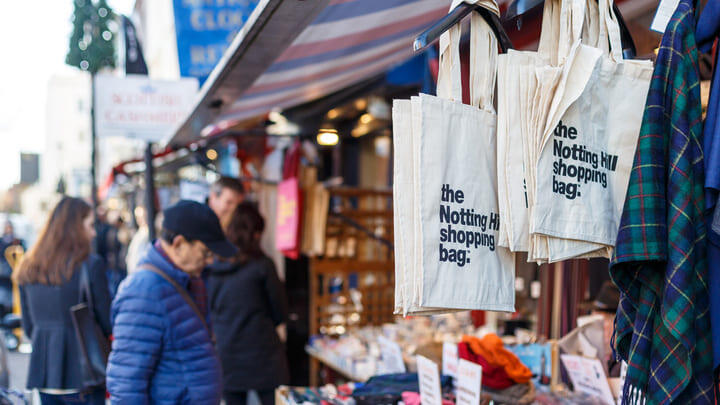 London is, in effect, a series of small villages that melted together over hundreds of years to become the mega metropolis we know and love today. This is why its many districts – think Notting Hill, Greenwich and Covent Garden, for example – have such distinct and unique local flavor. Spend your third day in London getting to know one of them. For sheer variety of attractions, our money's on either Notting Hill or Greenwich, two very different but equally alluring 'hoods on opposite sides of town.
Choose Notting Hill if laid back café culture and high-end high-street shopping are your bag. Proximity to attractions including Kensington Palace in nearby Hyde Park is also a bonus. But it's Portobello Road – London's premier (and most photogenic) bric-a-brac market that most visitors come here for. Follow the crowds past candy-colored houses to buzzy market stalls run the gamut from plastic souvenir trinkets to pricey antique silverware. Afterwards, stroll north to Little Venice on nearby Regent's Canal, a fine place to relax (and survey the spoils of your spree) with coffee and a pastry as the barges bob peacefully past.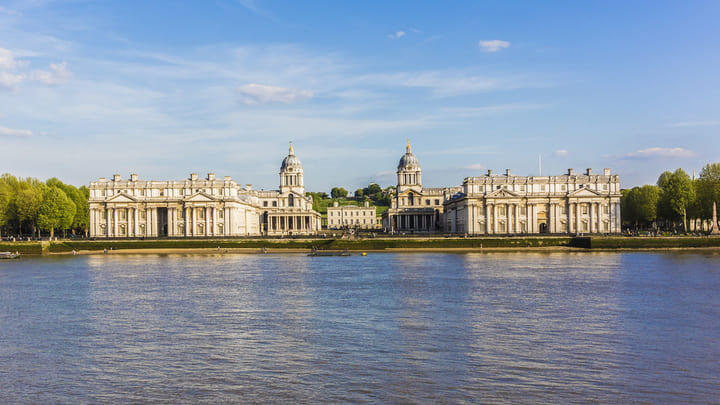 Greenwich has a similar 'village' vibe, with independent stores and cute cafés galore, as well as an excellent covered market hawking cool local crafts and tempting street eats. And that's before you even get to the great views from Greenwich Park, or wealth of historic attractions that includes the Cutty Sark, Royal Observatory, and National Maritime Museum. Arrive by river, cable car, train or, if you fancy something a little different, catch the (driverless) Docklands Light Railway to the Isle of Dogs and disembark (no pun intended) at Island Gardens. From here, you can stroll across to Greenwich via the foot tunnel, an awesome feat of early 20th-century engineering that spans the River Thames, 50 feet beneath the surface, emerging blinking into daylight right in front of the majestic Cutty Sark.
Day 4: The South Bank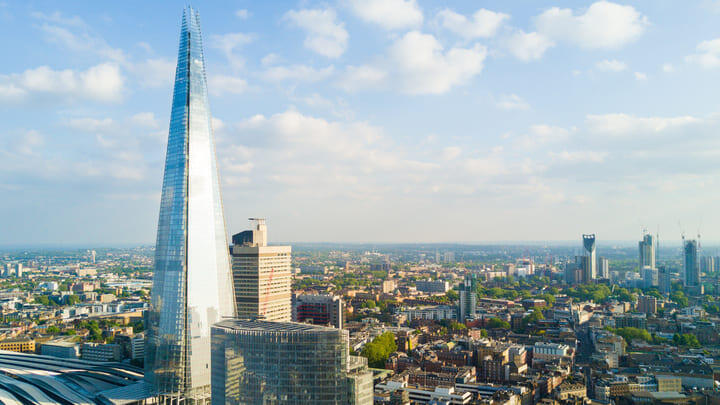 The South Bank of the River Thames is home to an embarrassment of riches. Start your day with breakfast in bustling Borough Market, a sensory saturnalia of farm shops, deli stalls, fruit traders and the irresistible aroma of sizzling bacon and freshly brewed coffee. Suitably fortified, whiz to the top of The Shard, just across the road, for some of the finest views in London, then commence your epic riverside walk to the London Eye – epic in terms of what you can see and do along the way, that is; remarkably, this landmark-rich stretch is less than two miles long.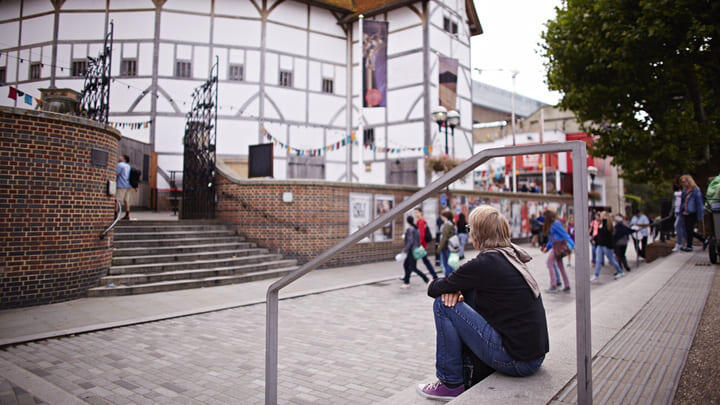 En route, you'll pass the soaring Southwark Cathedral, London's oldest Gothic building. Then, in short order: a painstakingly crafted replica of Sir Francis Drake's Golden Hinde galleon ship; the ghastly Clink Prison Museum; Shakespeare's Globe Theatre; and the Tate Modern art gallery. Architecture aficionados and bookworms alike will be thrilled by Shakespeare's Globe, a lovingly reconstructed replica of the bard's 17th-century London playhouse, while the former power station that houses the Tate Modern is as much a work of art as its contents, its red-brick facade and soaring chimney stack manna for IG addicts. Ogle modern masterpieces by Pollock, Picasso, Rothko, Klee, Warhol, Lichtenstein, Monet and more inside and don't miss the gallery-worthy view of St Paul's Cathedral from the 10th-floor observation deck.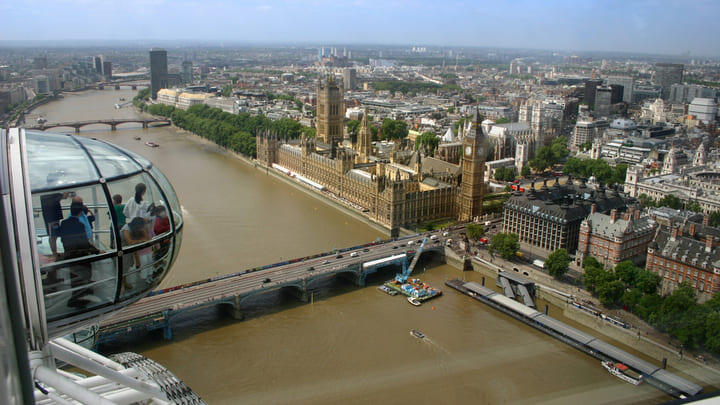 Onwards then to the London Eye, via the buzzing cultural hub that is the Southbank Centre, a brutalist arts complex that comprises no less than three major performance venues – among them the iconic Royal Festival Hall – and the Hayward Gallery. Pause for a drink on the river terrace or take in a show, then continue to the London Eye. Europe's largest cantilevered observation wheel towers a leg-trembling 443 feet over the South Bank of the River Thames, and its spine-tingling 30-minute takes in birds-eye views of some of London's most iconic landmarks, best enjoyed at sunset.
Save on

things to do in London
Save on admission to London attractions with the London Pass. Check out @GoCity on Instagram for the latest top tips and attraction info.